Finished Mirror and Sconces, Calamity!
I just resined them yesterday Calamity, and I was going to wait to get better pictures but I still haven't gotten my camera back from my son.
Working with this resin is very intense for me, I am still worn out! I masking taped the things until I was blue in the face, but it was worth it. The tape came off and no drippy mess with the resin.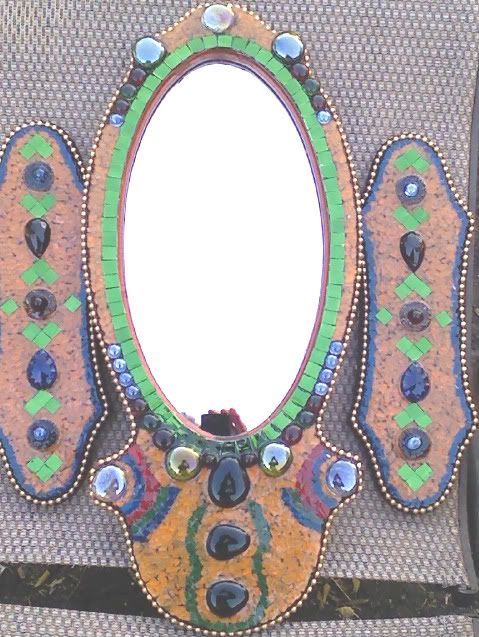 These are a couple wraps I was messin with. I like these. Will do more of them. I overestimated the amount of resin, had a bit left over and had to toss it. That was soooo difficult for me as I am so very cheap. Next time I will have some back up projects ready to use up the extras.