Stair runner-check!
jackson2348
August 15, 2014
Installed today. Now my sweet 9 year old dog won't slip down. I think the stairs are the 1st room I can call DONE!

It's really kind of a bright apple green, hard to tell in these pics. It's a wool karastan broadloom, bound on the edges. Should wear like iron.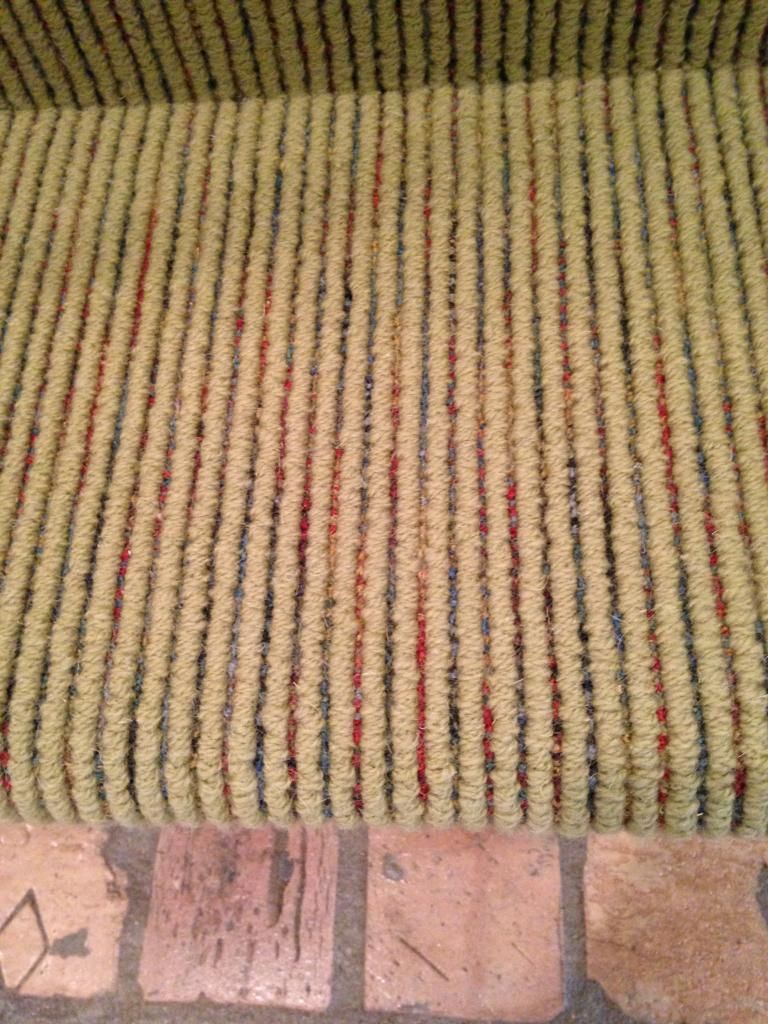 The stairs are in the back hall with the chaing Mai roman shades and the peacock blue lockers and bench. I wanted color!!! This is the family entrance from the garage.