Finally grouted urn/vase...almost done!
Well, I must be the slowest person on this board, it has taken me forever to get to this point. I finally grouted the vase today. The grout was a very dark charcoal, but dried much lighter than I wanted, although the flash makes it look lighter still.
I do like it, though. I still have to wrap the handle; I bought a purple suede cord to use (I wrapped a bit of it to give you an idea of how it will look). Not sure how to attach the cording, I guess I use the Weldbond?
I have learned from this first project that I need to be careful about spacing, there is too much space throughout the piece.
Sorry this image is no longer available.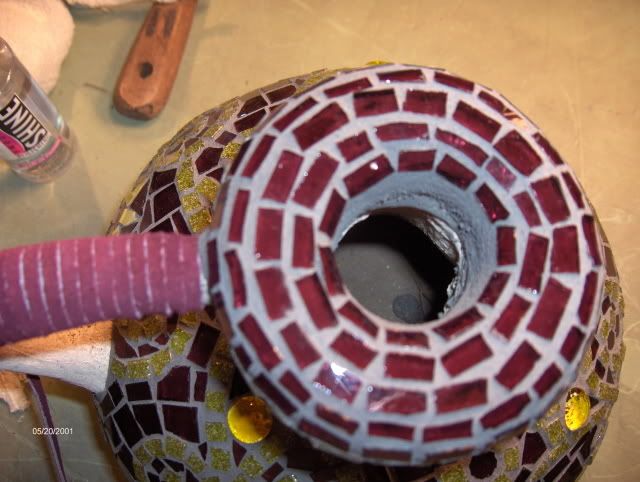 Next project is in the works, hopefully I can finish this one faster!