Our latest Reupholstery Project.
cliff_and_joann
August 17, 2012
About a year ago our fabric guys (where we buy our fabric)
showed me hides that they scored from Mercedes Benz...
Well, this has been on my mind for an entire year...
I finally talked the head guy around here into doing my
'command station chair' in leather. I wanted the seat to be a hard seat, no cushion...another challenge.
We bought two hides and dove in head first. It's difficult re-upholstering
in leather, it's not forgiving like fabric and tough to get
smooth without wrinkles...
It's finally done with a matching foot stool...
Here's my Grandpuppy giving it a test drive.
This is when just the chair was almost completed...
This is after he blind stitched the two pleats in the seat.
I love the new hard seat, instead of a cushioned seat.
sweet little footstool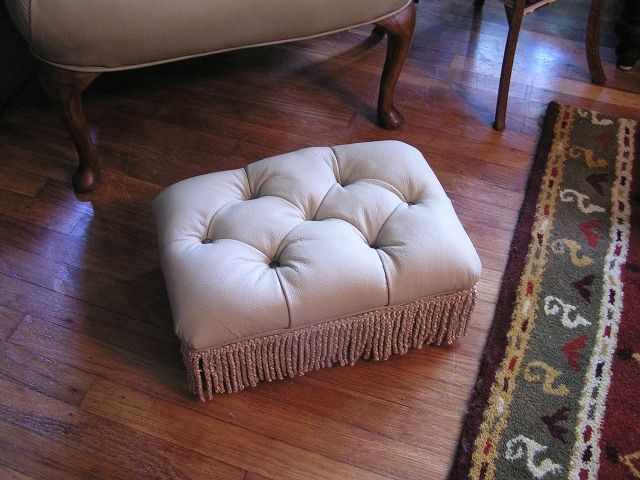 Command Central... :)
holy cow Grandma, it smells like a new car!
It sure brightened up my corner.This is the second chair he did in leather, if you remember his Grandpa's little
antique chair...
This sweet little chair is in the same room...