Need help with Mosaic planter stands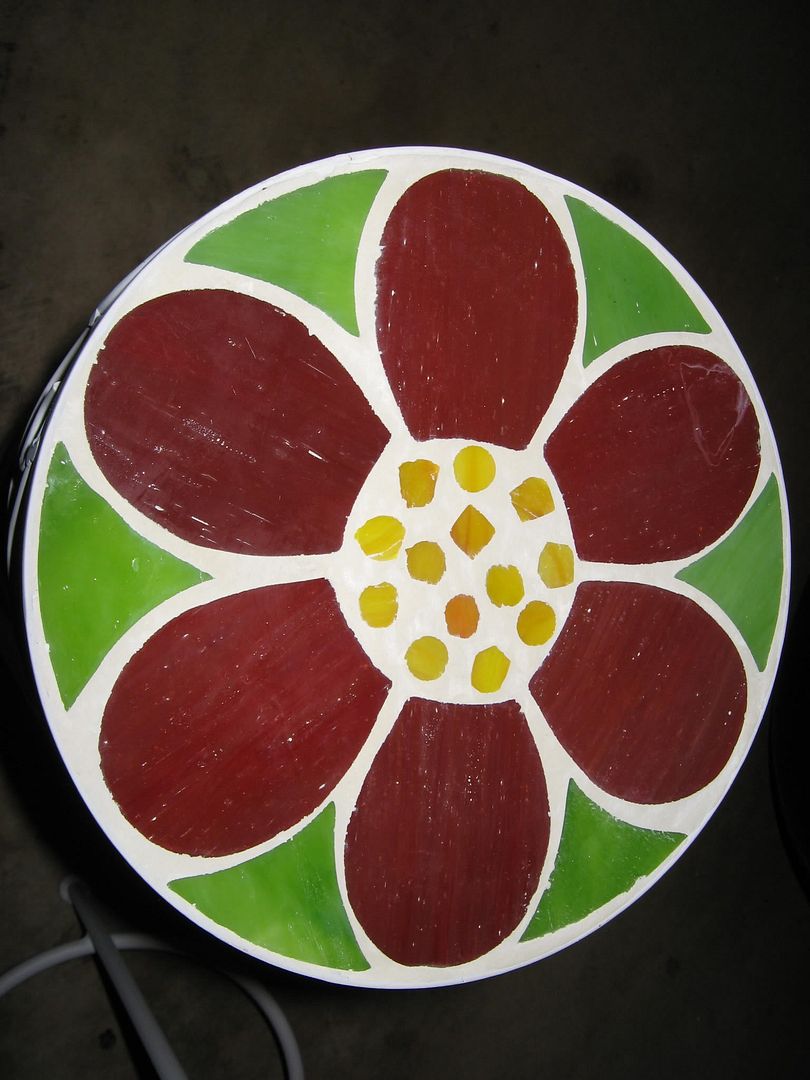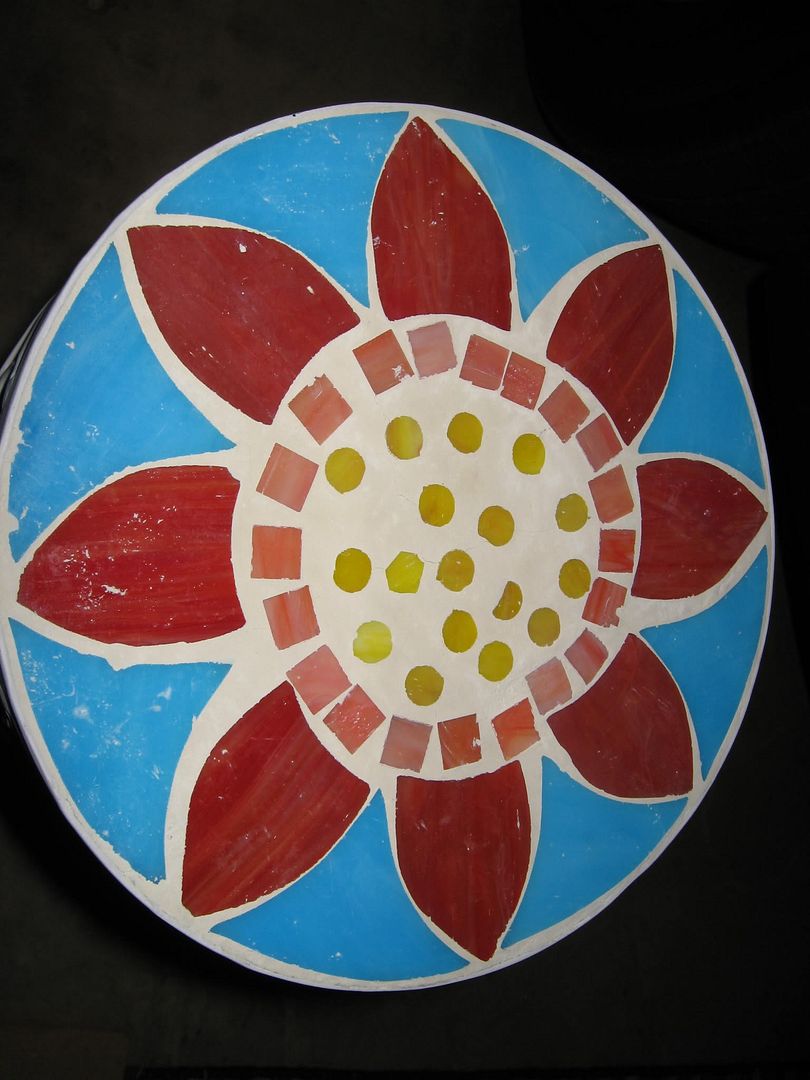 Hi! I was hoping someone could help advise me on how I can better seal the tops of these two mosaic planter stands. They're new, however they weren't finished the best on top. The coating on top isn't very thick and you can feel the dry grout in places (plus it's cracking in spots). I want to seal them better so that they'll withstand the outdoors better and hopefully the grout won't start flaking off (like I saw it doing on other ones in the store where I got them).
I didn't know if a normal ceramic tile floor sealant would work or whether I should use something else?
Thanks in advance!