Side Tables to Coordinate with Sunburst table
Hi all,
I have half the day off to play! I'm sooooo happy. Anyway, I have been working on smaller side tables for my patio to coordinate with my Sunburst patio table. I finished the the base frame yesterday and adhered the tiles to the frame base today. Nothing special with the design because I didn't want to have too many things competing with the patio table. All I have left is to grout which unfortunately will have to wait for a week. I'm out of black grout and live an hour from the closest big box DIY type store. Probably won't be able to get it for a couple of weeks.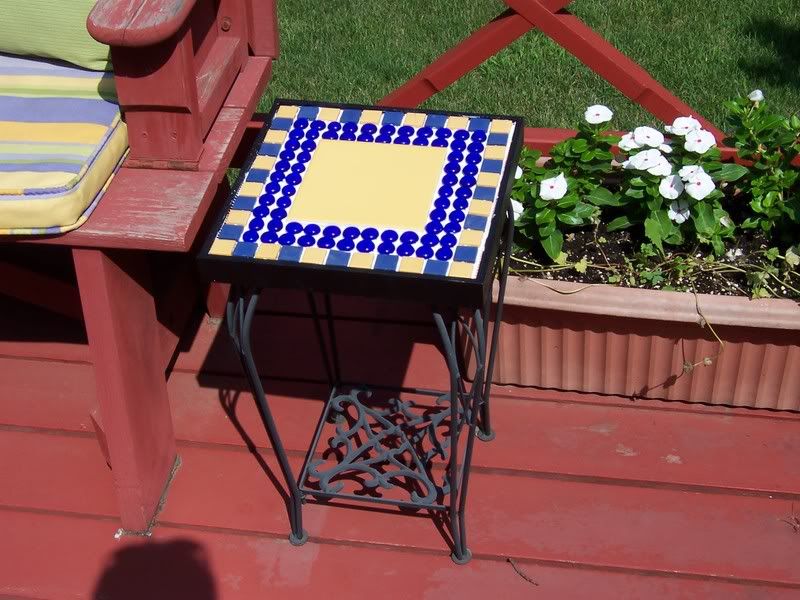 In the mean time I will continue to work on some candle holders to sit on the patio table. I went with mostly blue glass to add break up all that yellow on the patio table.
SereneSeen