Marvin Integrity Windows - Pics and review
We are doing new construction on a south facing lake lot. Lot's of windows and a very agonizing search for windows. After hours and hours, we decided on Marvin Integrity (wood/ultrex). We wanted low maintenance, but did not want clad windows.
We purchased the windows from AVI in Atlanta, our sales rep was Peter Diehl. Absolutely the best sales and service. We went through 20 to 25 iterations and he never lost patience. We had a minor problem once installed and Peter arranged for a Marvin Rep to come by who fixed them, no questions asked. The Marvin Rep was also first class (used a laser level to check installation and identify the problem).
This is "high end" construction and the windows really add to the project. The windows have been in for 8 months and stood up well to construction traffic/hazards. I would reccomend these windows and Marvin to anyone.
Interior shot of great room windows - double outswing french with side panels, flanked by fixed panels 8' tall
Same windows from the outside
Same windows with doors open - 5' wide opening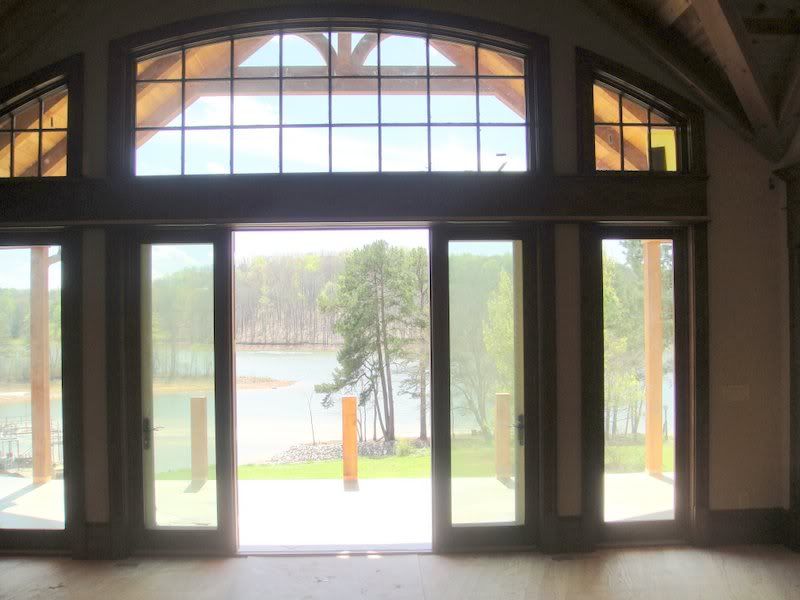 Same doors, different location on house
Double casement with grill at top
Double casement with grill in brick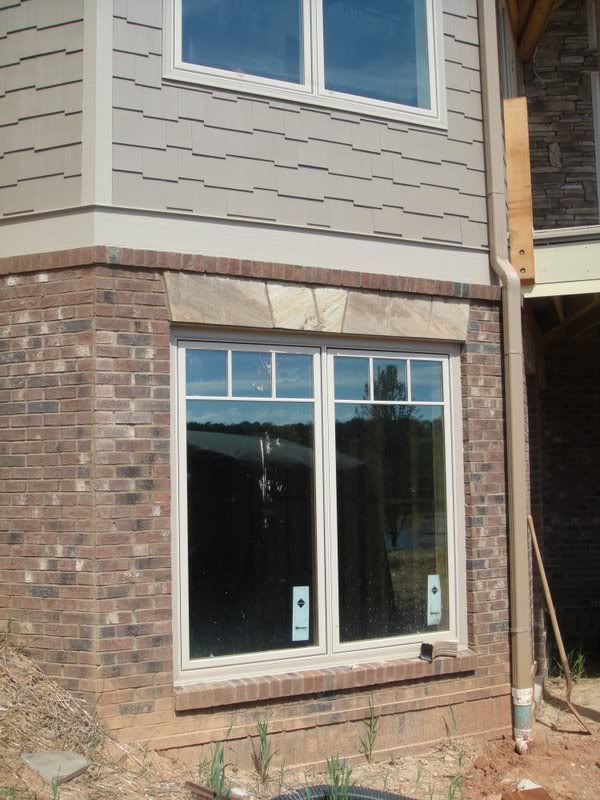 Outswing french - no side panels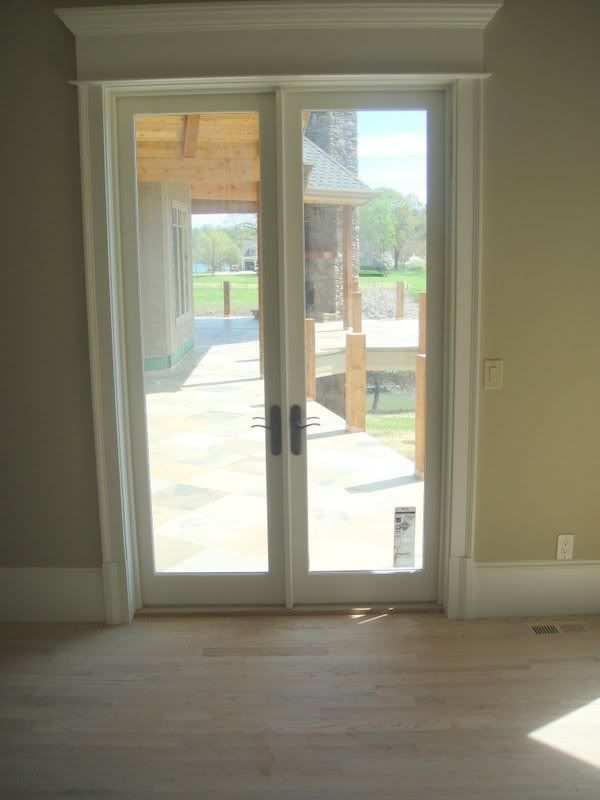 Casement with arch top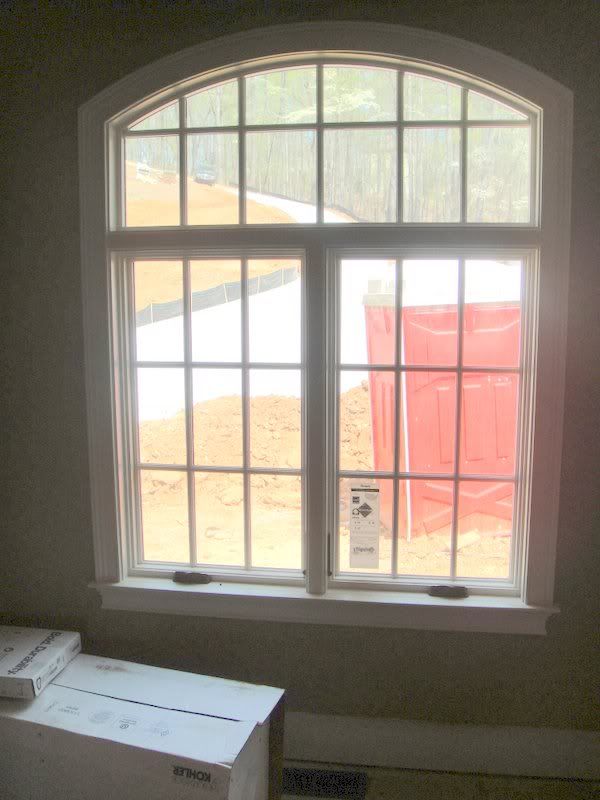 Casement with archtop exterior
Simulated Grill with spacer (the spacer makes these look really good)
Stained casement
Sorry this image is no longer available.
One last shot of the great room