Luna moth wip
concretenprimroses
July 17, 2011
Last summer a beautiful large (even for them) Luna moth spent the day on the telephone pole outside our house. the children down the street all came to look at it. It flew away in the night. It made quite an impression on me. I got some green tiles and immediately thought of it. I printed a sg pattern from the internet for the shape and proportion but not the "cuts" because I knew that i wanted to use what I had and cut very little.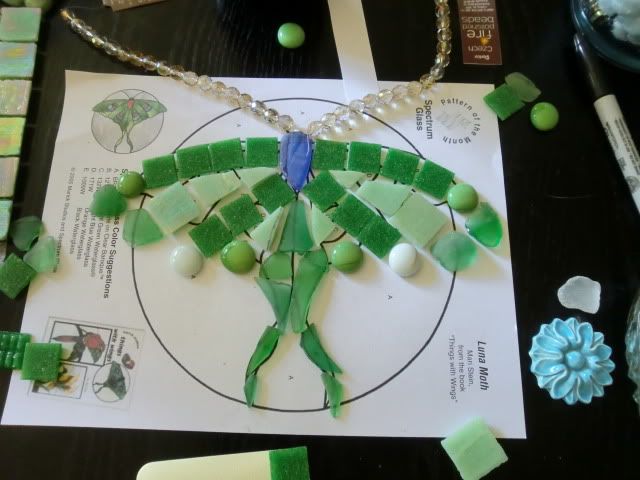 Yesterday I sealed this pot with masonry sealer. I use it as a pedestal/ plantstand on my screen porch. I'm going to put the outline of the moth on the pot using carbon paper, as a guide. Hopefully I'll get the moth thinset on tonight.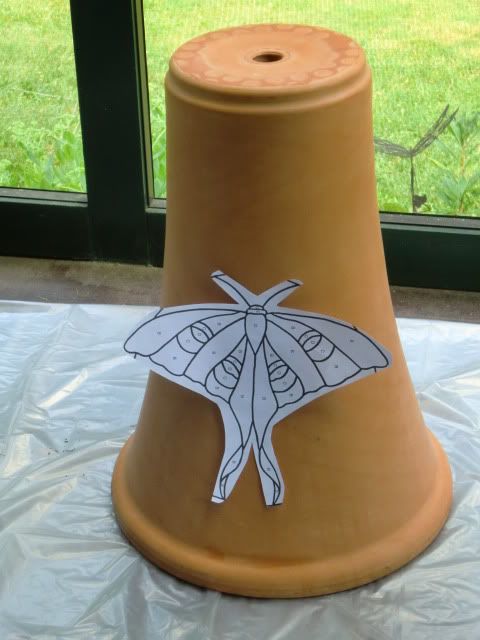 I may mosaic a saucer to go on top of the pot. I haven't decided yet.
TFL Kathy