Grape phylloxera? Need help please ...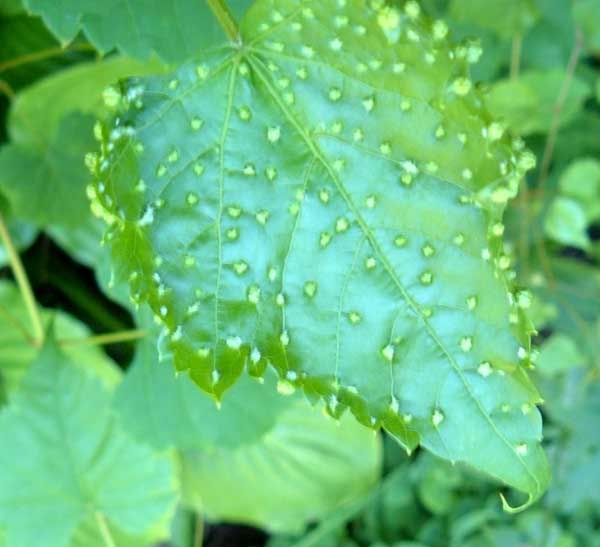 Hello,
I never have posted on this forum, but today we just noticed this disturbing phenomenon on some of the leaves of a grape vine that has been growing in our yard. We're not absolutely sure what kind of grape vine this is, so please pardon our complete ignorance of Vitus.
I actually have never paid much attention to this vine before, so have yet to ID it. I don't even really know what color or shape the grapes are, if any.
However, the appearance of these blister-type white pustule things has us concerned. Could this be damage from a Grape Phylloxera, or are these blisters some kind of Grape Blister Gall?
Also, is this is something that could spread to other plants in our garden? We have a Monarda and some Eupatorium purpureum that we are fond of in the immediate vicinity of this grape vine, but aren't sure if the problem is something that could "jump species" like that.
Any help would be greatly appreciated, and thanks in advance.