Help I need orange paint color...but I am scared! (Pic Heavy))
haley_comet
August 27, 2009
So I purchased this piece of art on the weekend and now it is my color inspiration for my kitchen and dining area new paint. I love the picture and the warmth it will bring to the room.
My dining room and kitchen flow with each but at the same time are 2 semi-defined spaces.
I would like the dining area (see pics) to be an orange, rusty, coppery feel but a couple years ago I painted my bedroom orange and I picked the WRONG ORANGE and it totally looked like a bad Halloween day , really bad, so I am sooooo paranoid to pick a color - pay the money, do the work and have it go bad again. I have been looking at these paint swatches for days so I thought I would reach out to all of you for your suggestions. Do you know of a really nice orange I could use?
I was thinking along the swatch of BM - Pilgramage Foliage, DM Rust, or BM Aztec Brick...something like those. I looked at BM Buttered Yam thought maybe it was too light? Audobon Russet to me just looked browny red - even though online ppl talk of it as an orange? I just looking for something copper/rusty - rather then tangerine orangey.
For the kitchen area I am thinking of Decature Buff - BM or Dark Beige BM - but I am open to hearing any other suggestions from you.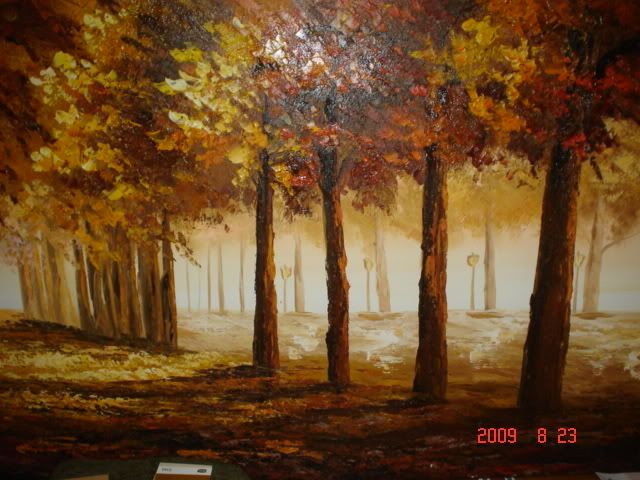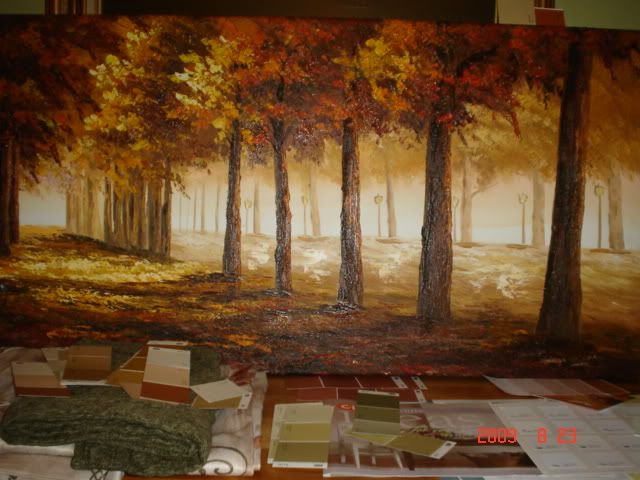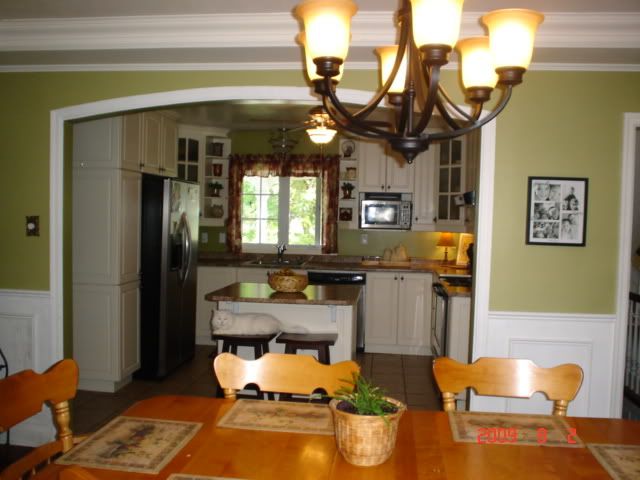 Thanks for your thoughts!!! I will post after pictures.
Sorry if this is long.
I have access to BM, BEHR and CIL paints.