a pyrite flower
the focal point for my next space mosaic.
This was supposed to be posted under my post entitled "Plates." This is the last picture of all the stuff I took away from Suzan Germond's studio closing sale.
There's tons more not pictured. I bought some stained glass for a friend that's packed away, and there was a new suitcase - vintage style Amelia Earhart - that was up for grabs so I took it to pack stuff in, and it had some scrapbooking supplies and jewelry making supplies in it that I'll give to another friend. Also lots of stained glass for myself that's not pictured.
You just cannot imagine how much stuff she had accumulated. Her studio was huge, and seriously packed to the gills. Some people were carrying away stuff in trailers.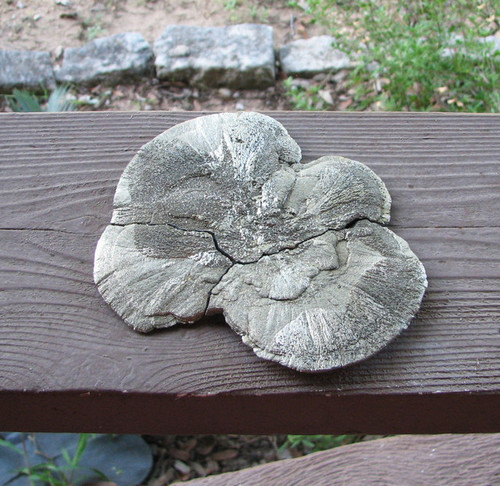 This post was edited by silvamae on Wed, Jun 26, 13 at 23:12