I'd like your opinion on my chair makeover
I am in the process of making over these chairs to use in my DR. I'm losing the more formal Queen Anne and going for a more casual style. I found these chairs at a consignment shop for $10 each, but don't like the finials. In my opinion, they are too tall. I'm trying to decide whether or not the chairs look OK with no finial or if they need something shorter. The current finials are 3 1/2" tall. I'm considering trying to cut them down, using only the top 1 1/2". So, what's your opinion? Shorter finials or no finials.
Also, should mention that I plan to paint the chairs black and recover the seats.
Thanks for your help!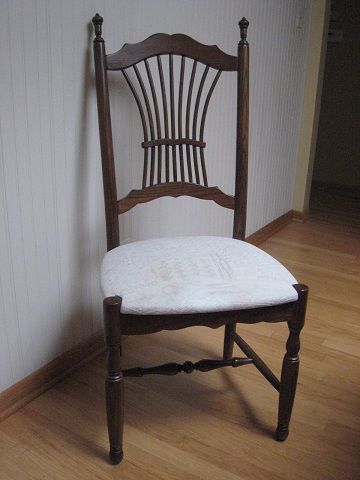 chair with 3 1/2" tall finials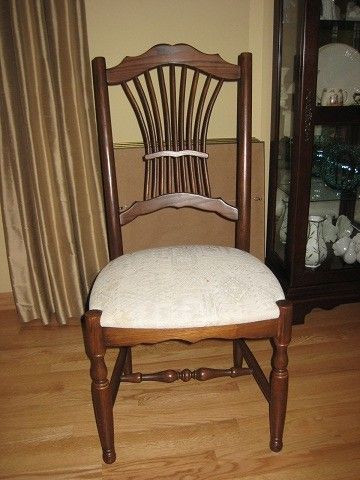 chair with no finials