Buying used furniture. What is worth it? How do you make it work
Boopadaboo
August 19, 2014
I found this set. I have a feeling it is very well made even though they don't state the brand.
Almost makes me want to work with greed and peach. Almost...
Then there is this on ebay - a century velvet sofa. Is century a good brand? I think it is. I think this would be a good buy. I like the back of the sofa. I have no idea what it would be new. or what else I would match with this over time. The price is $238 at the moment.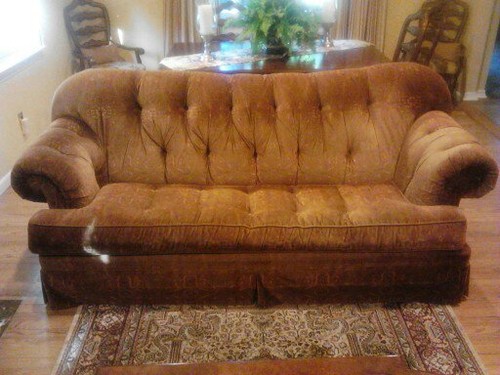 There were the two jonathan Adler Sofas that needed covers for the cushions I found. Would they be worth redoing? I have no idea. The price is $100 at the moment.
Is Kreiss a good brand? two of these are up for sale...$1700 for the pair.

I am madly in love with this one, but I have no idea what on earth you would put with it....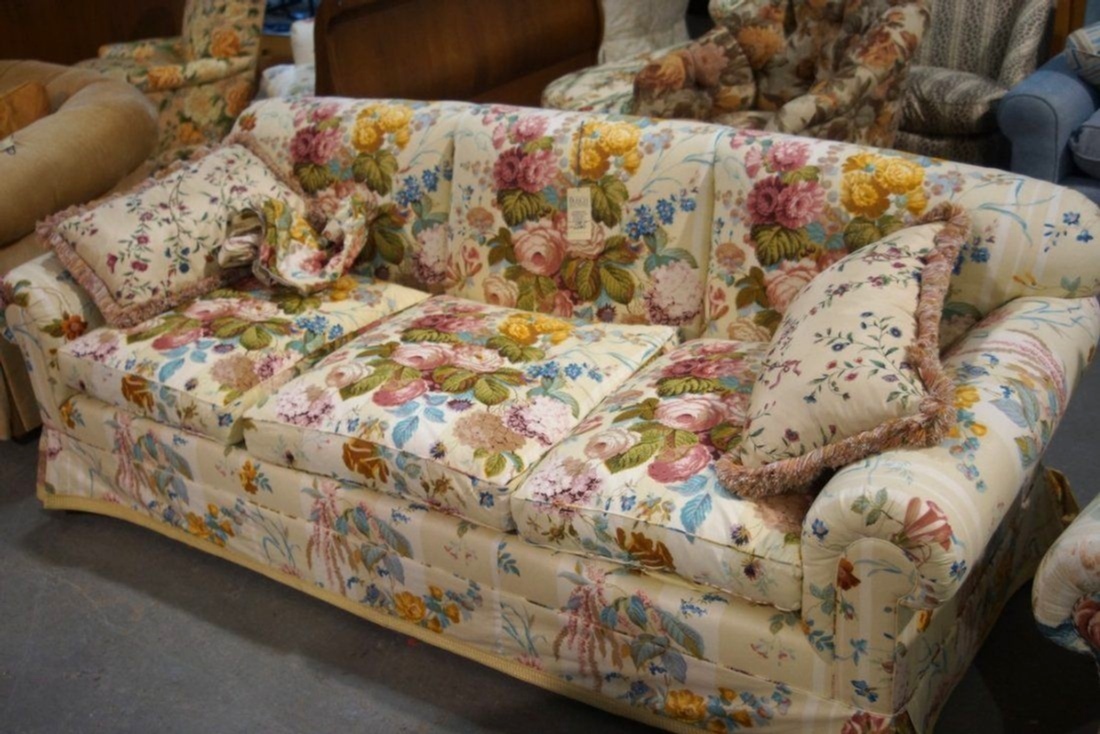 Could you put this blue velvet in the same room and have it work somehow?

This one says "Milo Baughman kilim sofa" On CL for $450 on first dibs for something like $3500. is either price good?
There are more, but you get the idea. Or do you just keep looking and wait for that fabulous find (like the poster that has the gorgeous green matching velvet sofas - LOVE them)