Help with House Colors
We need to finalize our house colors today. More specifically, we need to pick the main exterior color. We have already picked out our trim, which is Benjamin Moore White Dove. The rafter tails have already been painted with this color.
Also, our Marvin Integrity windows have a bronze exterior finish and our front door is mahogany.
For main exterior we have tentatively selected Benjamin Moore Wolf Gray. Using their paint program, I have painted a gable roof house with these colors. What do you think?
I'll post our front and rear elevations in a follow up.
Thanks for any and all input!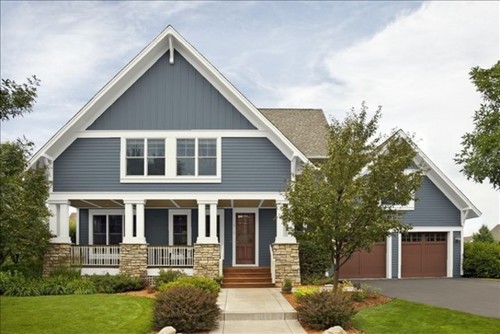 This post was edited by finethreads on Fri, Aug 8, 14 at 9:48