Plates
I have a passion for using plates in mosaics. Not sure why. They are more difficult than stained glass or tiles -- you have to deal with curves where flat would be better, and the edge of the rim is thinner than the part nearer the center; there's a footer to deal with . . .
A talented mosaic artist recently died unexpectedly and her studio has been thrown open for a gigantic sale. Tomorrow they will put out all her plates, literally thousands and thousands of plates. I will be looking for two in particular, Electra and Metropolitan (see pic). The plates will be sold by the pound.
What are your favorite plates? Who on here prefers plates to tiles or stained glass?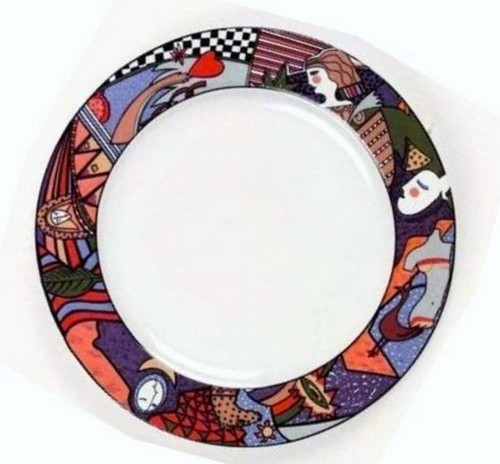 This post was edited by silvamae on Mon, Jun 24, 13 at 11:34