Front Door patio
I have wanted to mosaic my front door patio for yrs now and finally decided on a design. I am already modifying the design...going to make a square or rectangle instead of the circle, to lessen the cutting....maybe....also have to redo the window on the door(got hit by a rock from weedwacking)Have even decided on the design of the foyer...all will be slate, like the fireplace. I'm excited!!!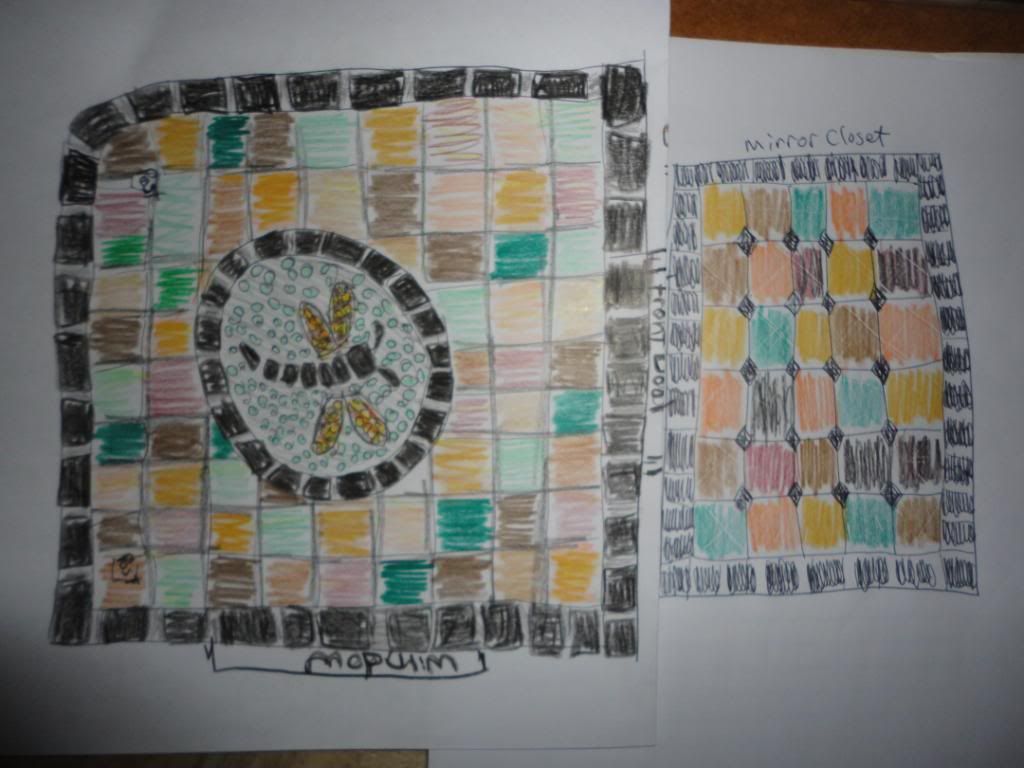 The bigger left side is the 10x10 patio. Everything is just a rough dsign, I tend to wing it from here!!!lol!
The dragonfly will have some flat green stones surrounding it.