Finally starting a project!
I feel silly submitting this so early on, and it doesn't look like much yet, but I'm excited to finally be working on something!
I really like this green color, but I ran out and no one carries it anymore (I think it was called artichoke green). So now I am pondering what other colors to use on this; I only have so much to choose from right now. So this is on hold until I order some more glass! But I am happy with how it looks so far.
It's my first project that isn't a flat surface; the only thing I've ever made was a table top, and that was using a grid, so this is new to me. I need to find a way to prop it up while I work on it so that I don't damage the pieces I've already glued down. Any suggestions?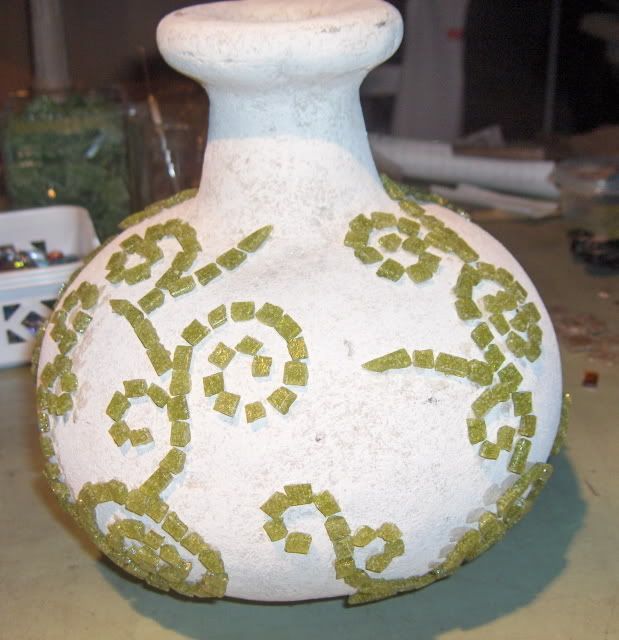 Judy B.