Fix bad bows & crochet grocery bags
concretenprimroses
December 19, 2008
Hi,
I had some badly bent bows like this one, below and just didn't want to throw them out but couldn't bend them back into shape:
So I cut in the middle of each bow loop and then bent and twisted the whole thing until I got a flower effect. The manipulation and cutting opened them up the middle which I emphasized if needed with a couple more clips. Glued a round picture or christmas paper in the middle. I like the effect. At least I feel like I can use them now!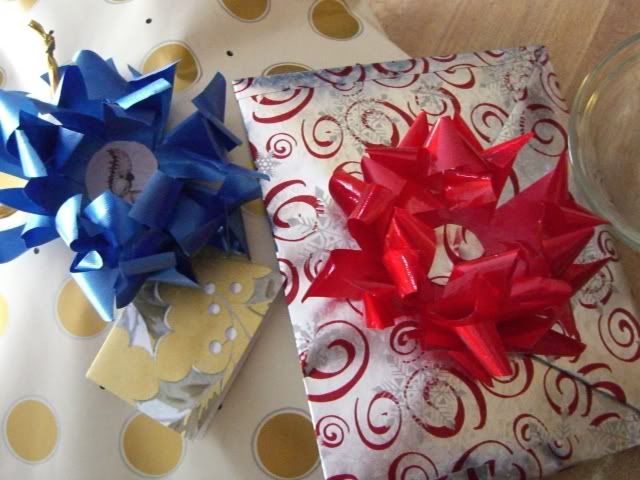 And here is my Santa bag which I crocheted out of plastic grocery bags, ready to go with presents.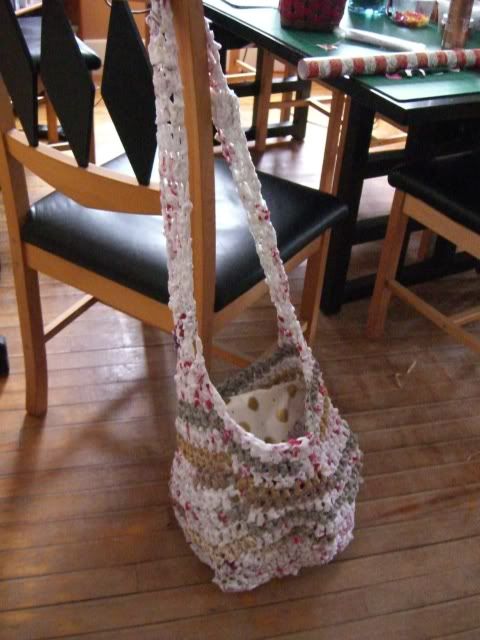 kathy