My latest project (pics)
sarahcorrigan
November 26, 2007
I have been looking for a step ladder forever, and I have found tons at second hand & resale shops, but they were still $8 or much, much more! So, my persistance and thriftiness finally paid off when I found one curbside this past garbage day. Here is a before and after pic. I wanted it to match my living room and now it does!
Here is the before (I loved the "shabby" look, but it was too dark for my room):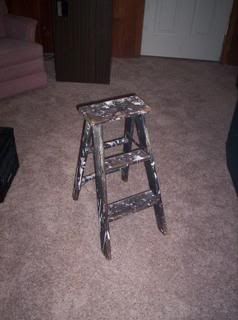 Here is the after:
I plan to use it as an "end table" next to my overstuffed chair that has a similar floral pattern!