Cheap Charger Station
Brushworks Spectacular Finishes
October 24, 2011
We own three handheld mobile devices which had no permanent home until today.
The Fellowes Book Lift (The top holes were factory punched so I expanded them to 1/2" and 5/8" at center to allow the USB ends to pass through.
On the back I mounted a thin power strip ($4.98) that will allow us to switch off the chargers when we leave the house in the morning. No more electric vampires. No more tangled charger wires on the table!
My biggest wish for future technology is that all devices feature a plug in the same position. Mine is the "inconvenient" side terminal.
Front View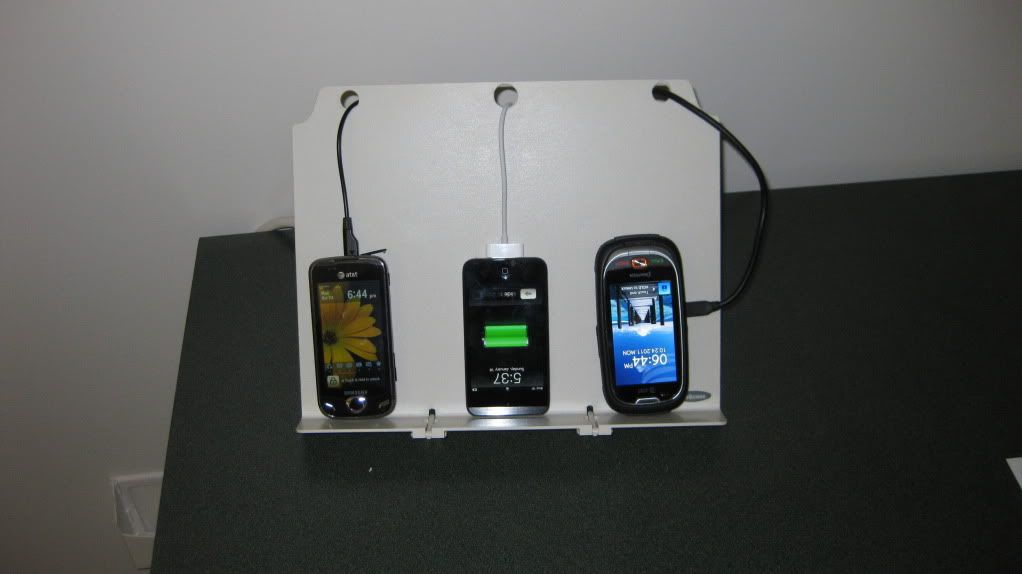 Rear View, Hidden.
I may spray it black. I own plenty of spray paint.