Finished lamp (finally!)
concretenprimroses
May 18, 2011
Hi,
Finally completed the lamp for my foster daughter who loves roses. I must say grouting it was an experience. Thank good ness I saw pics of Calamity grouting her sea horse or I wouldn't have know quite how to approach it. I had mixed just enough grout which was a little scary as I worked my way to the bottom. This is my first non-flat piece.
Here it is ready to grout: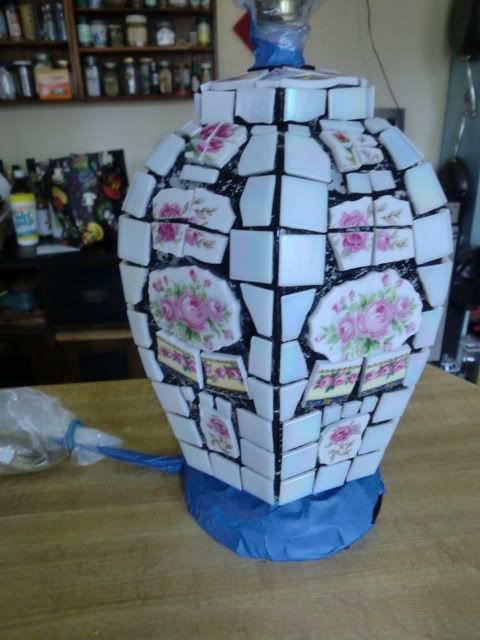 I had bought antique white grout but didn't like how it looked next to the irridescent tile so I used grey. I wish I'd lightened it up a bit, but I think its ok.
Grouted: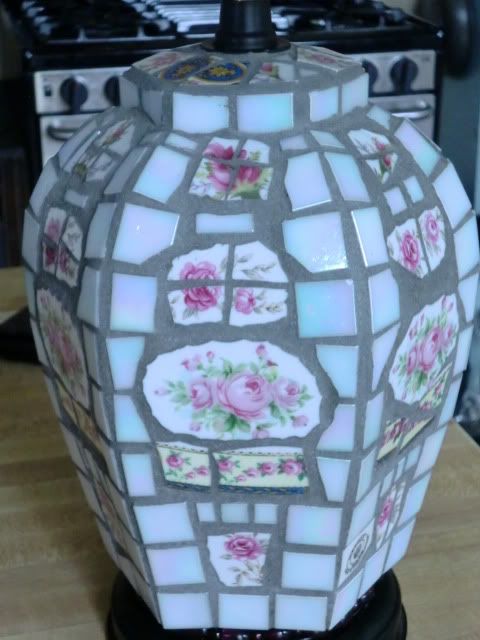 I left the base as it was. If I had it to do over I would paint it grey before I applied the beads that you can't really see in the pic, in the gap between the lamp and base. I also wanted a 6 sided shade but couldnt find one in bright white (only cream which didnt' look as good), so settled on this 8 sided one.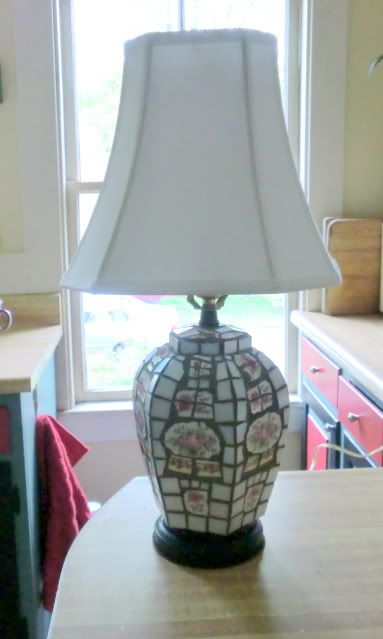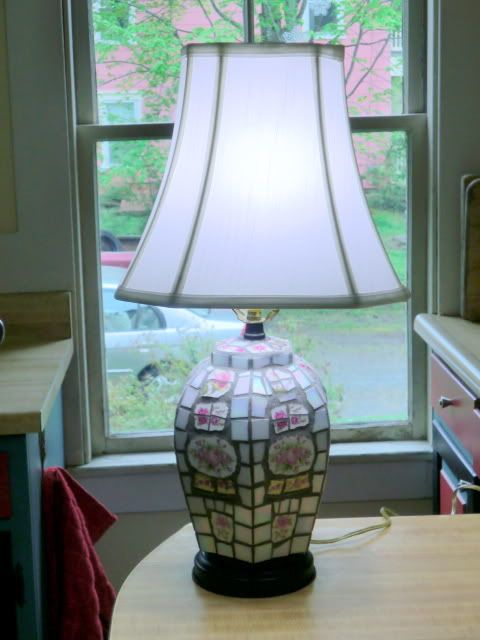 I'm generally pleased and think dfd will like it. I'm going to give it to her today or tomorrow.
Even tho there are things I wish were different, this is only my 3rd project, and I need to accept that its a learning process!
Thanks for looking.
Kathy