Floor Lamp to Clothes Rack
Brushworks Spectacular Finishes
September 9, 2011
After ordering new custom made furniture for the bedroom, the wife and I have been shopping for a sturdy clothes rack to keep in the corner of the room. We don't like tossing clothes on the floor, bed or chair, especially if you're going to put them back on later. Everything I saw at the stores was either crooked or of poor value and priced from $99 to $139.
There was an old floor lamp stored in the basement that looked promising to me. After gutting it of electrical wire and switches, I proceeded to disassemble it, sand, prime and paint with textured spray paint.
The hooks are simple Amerock hooks available at HD. The protective sleeve around the base is a vinyl window trim. The topper was left over from an old patio umbrella. The base was already weighted with iron, which makes it nice and sturdy.
My cost in dollars was $15. Time 1.5 hours.
Stand alone.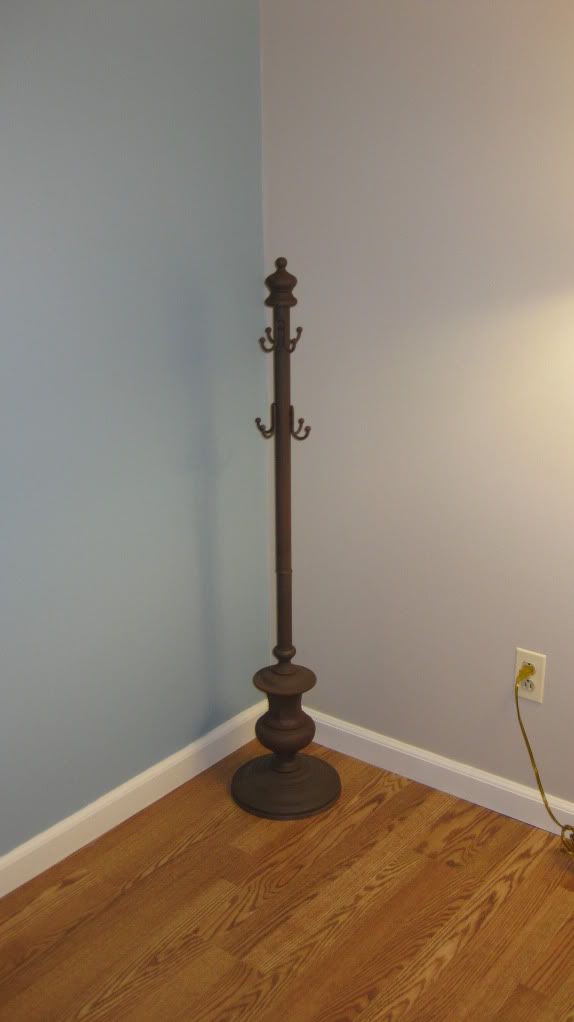 At Work.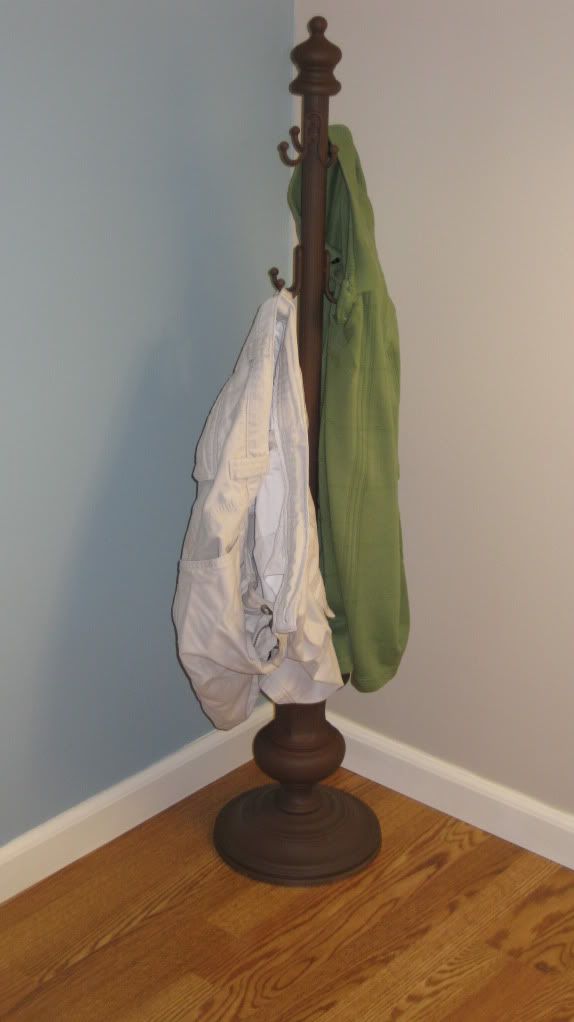 Vinyl Base Trim Detail. This was added to prevent any marring of wood floor.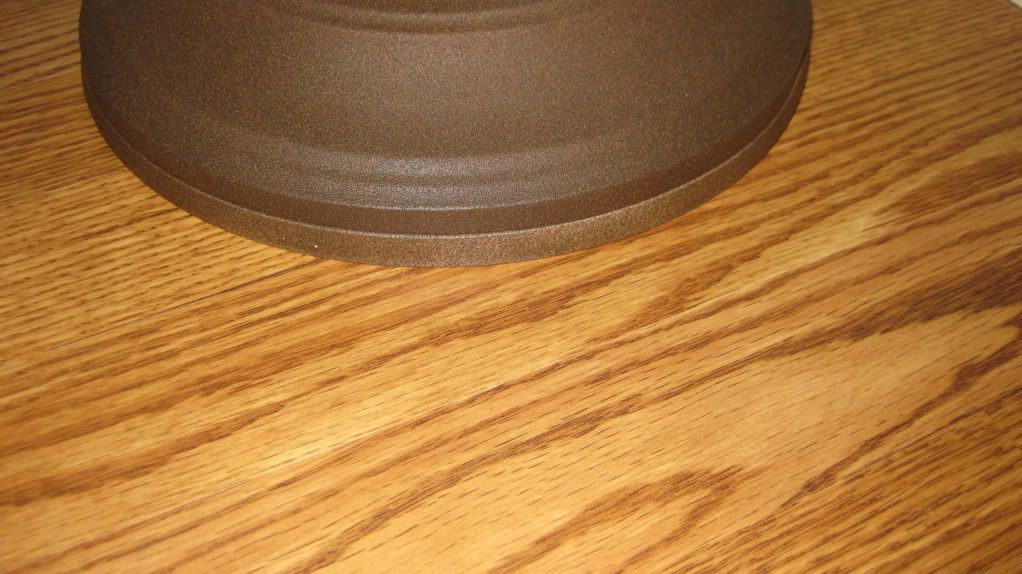 Patio Umbrella Topper.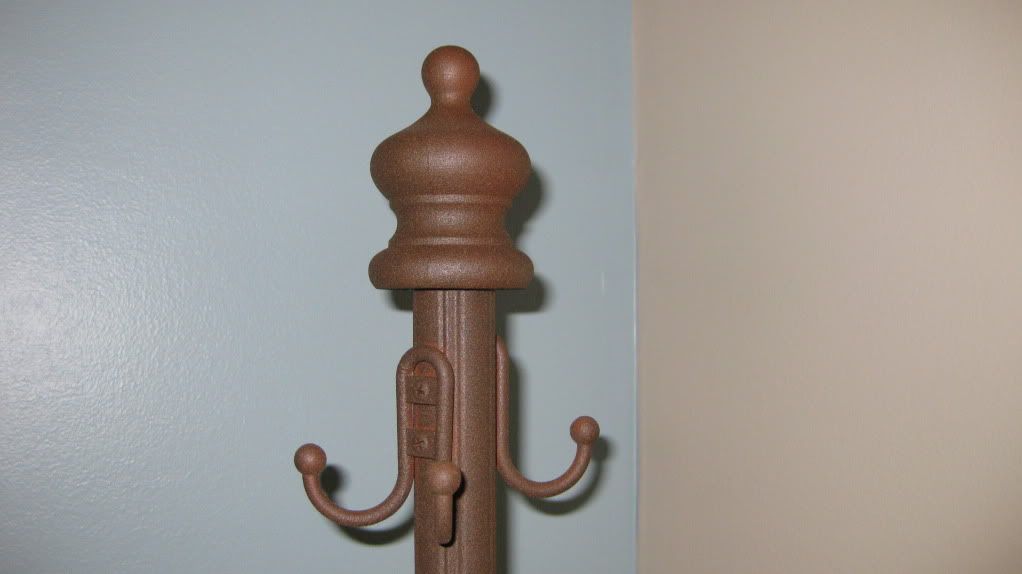 One more finish coat of paint and it will be ready to use in 24 hours.
Thanks for looking. :)