As promised - More pictures(lots)
I was going to wait to post more pictures but so many of you wanted more pictures, so here you go.
We have about 50 % of the handles on the cabinets, fridge is still paying rent in the dining room (DH wants it back), UC Plugmold not installed, decorative lighting, above counter and shelf (in sun room), and still have to figure out the conundrum with the drawer below the Wolf.
The floors will be lightly sanded and finished the week of May 15th.
Of course - everyone's favorite - the backsplash!!!
Today, I saw a table that is perfect in size and shape but the wrong height - colors are perfect but the price is not!
Here we go.... Hang on for the roller coaster ride. I like to sit in the front car with hands over head.... Type T for Thrill personality...
Lighting for pictures is not great - sorry
Main L shape kitchen run -
Oven/fridge wall sans fridge...
Short end of the L - showing countertop
Sink and Garden Window (dust included as i have not cleaned up the mess)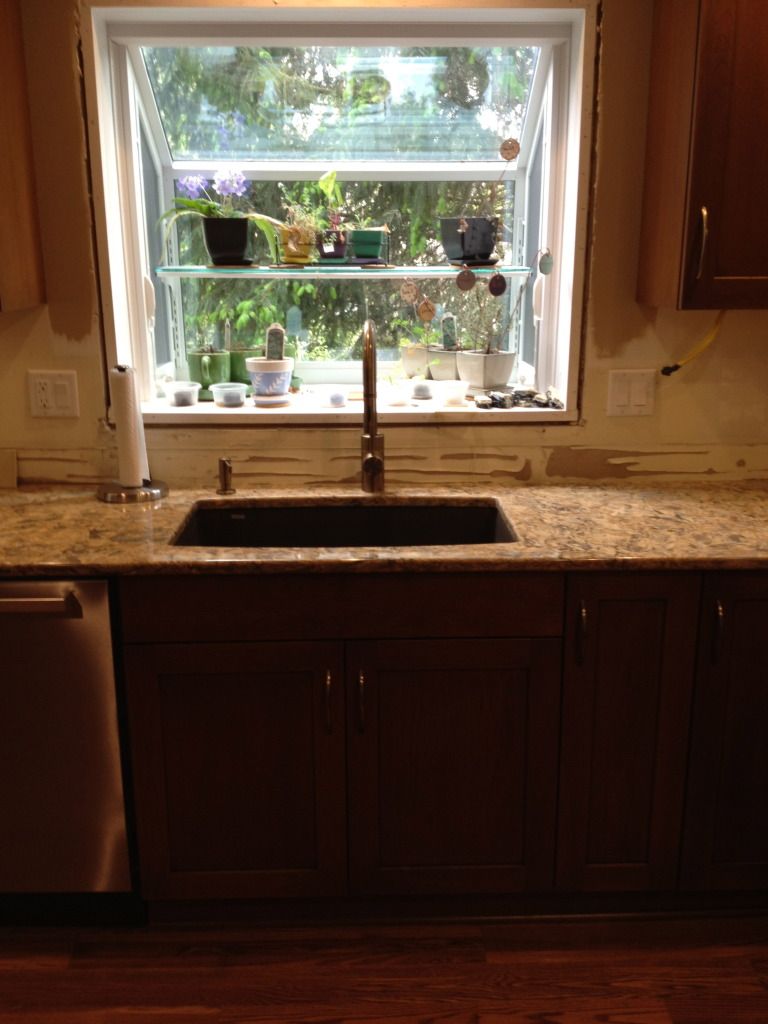 Close up of sink and Waterstone faucet (so far my favorite item in the whole kitchen!!) It is so smooth and the flow is just perfect!!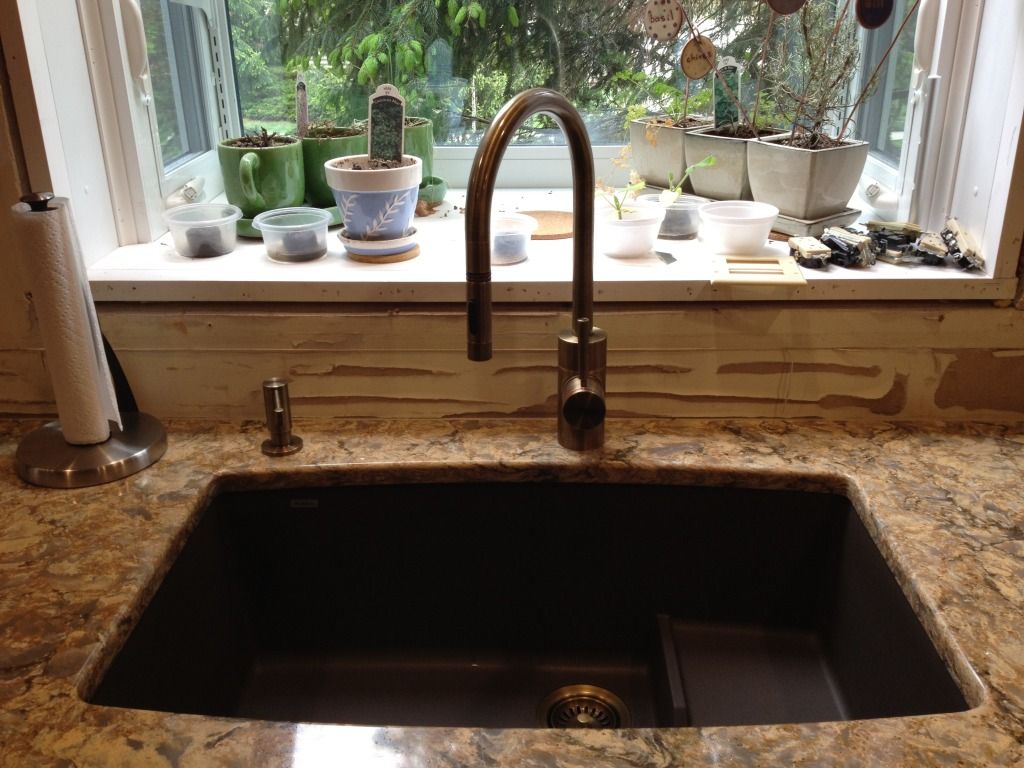 Last minute addition to the kitchen - the pull out pantry when we figured out that we didn't need to rebuild the wing wall to the left of the fridge. (now where is that fridge again!)
Cooking zone storage drawer 1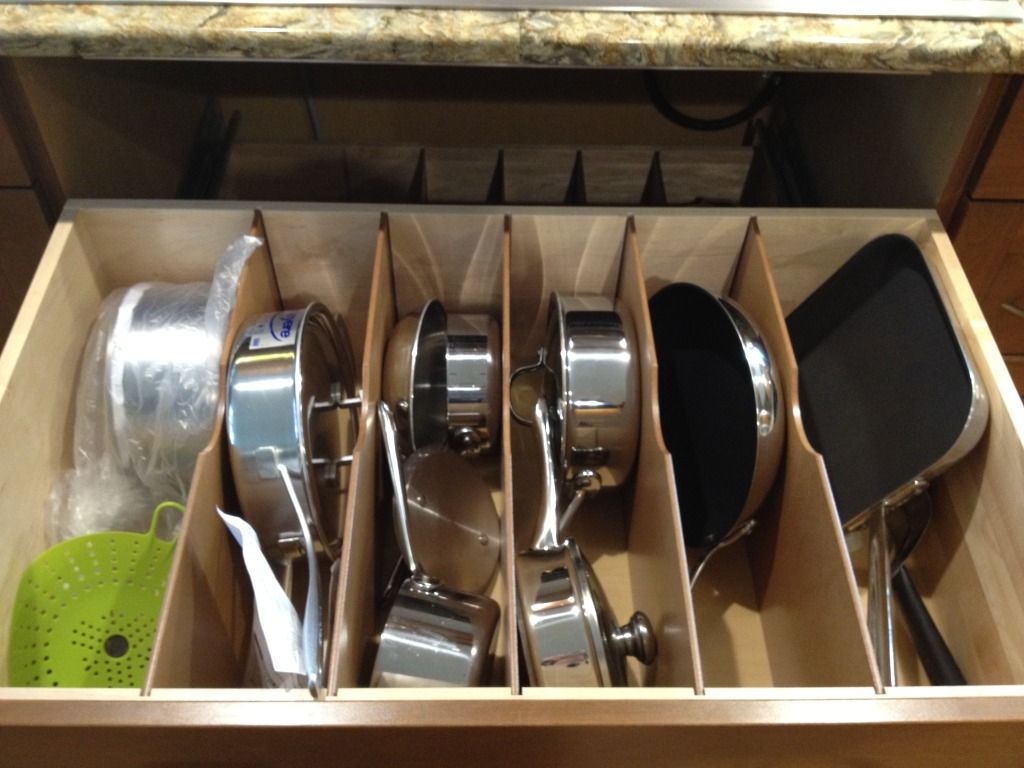 Cooking zone drawer 2 - there are still spaces available...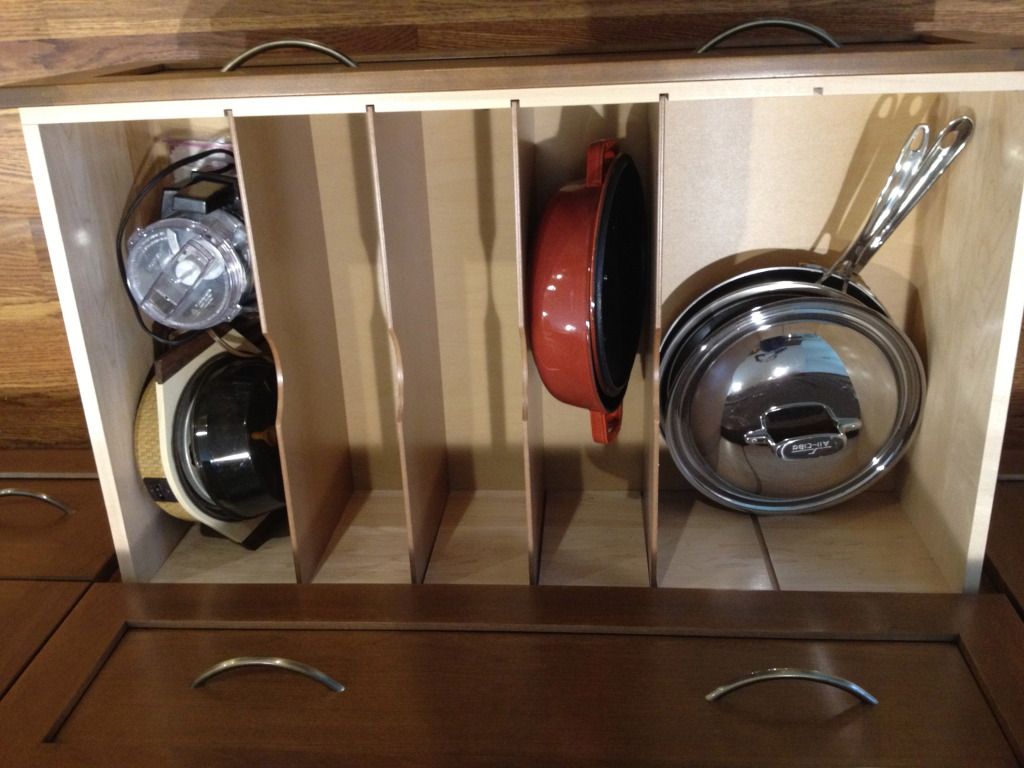 Bake zone drawer 1
Bake zone drawer 2
Super Susan
Corner cabinet - I know a lot don't like these - but it works for me - top 2 shelves have a basic copco 18 inch lazy susan. Works to store my ceramic dishes and have lots from the A2 Art Fair
Above oven storage
Above missing fridge storage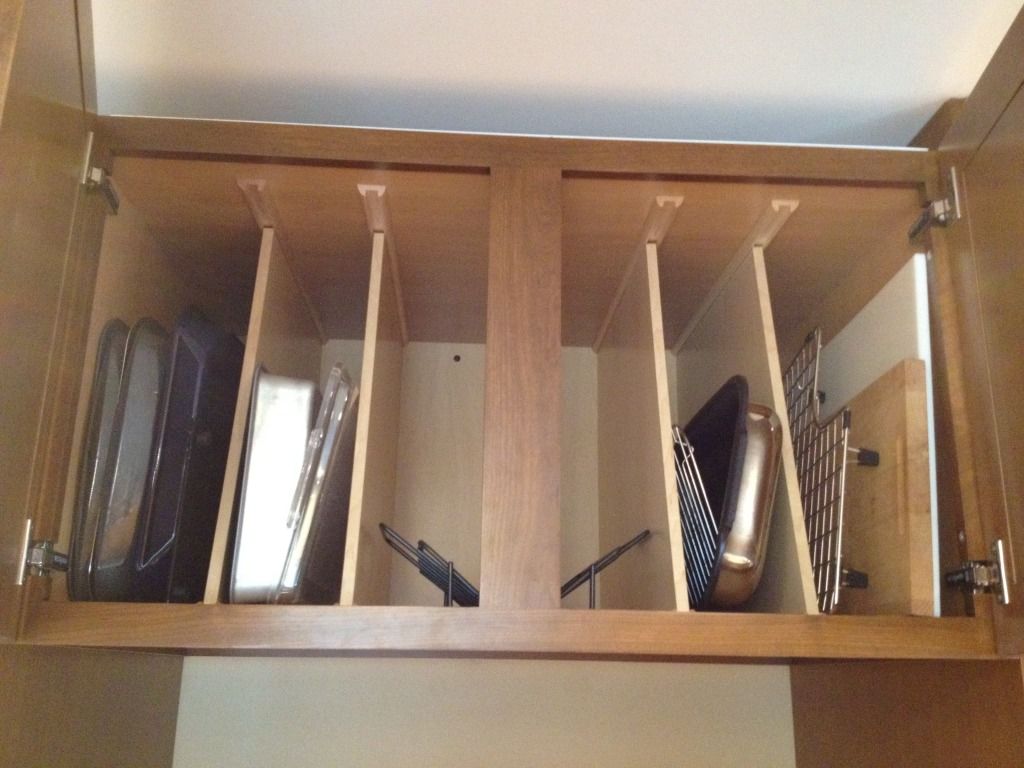 Usual trash pull out - want to see about a hands free pressure switch - I just ordered one from Lee Valley - inexpensive if it doesn't work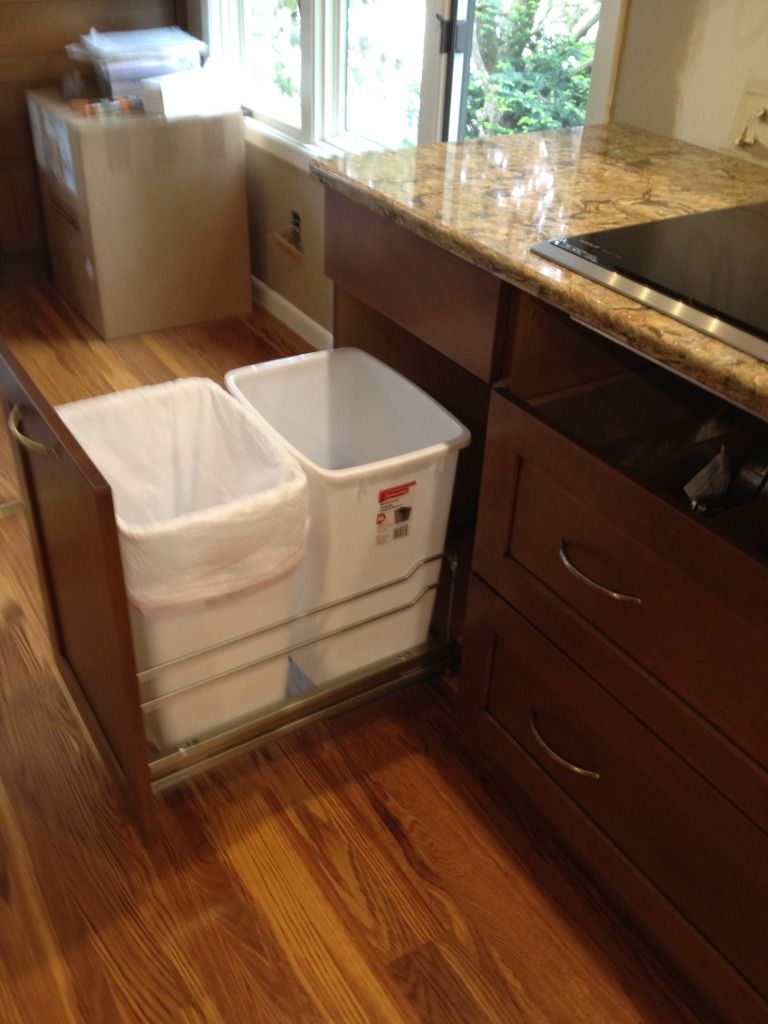 Seam 1 at the corner - hard to even see!
Seam 2 at the cooktop (better than the sink in my mind) You can see it but I can't even feel it!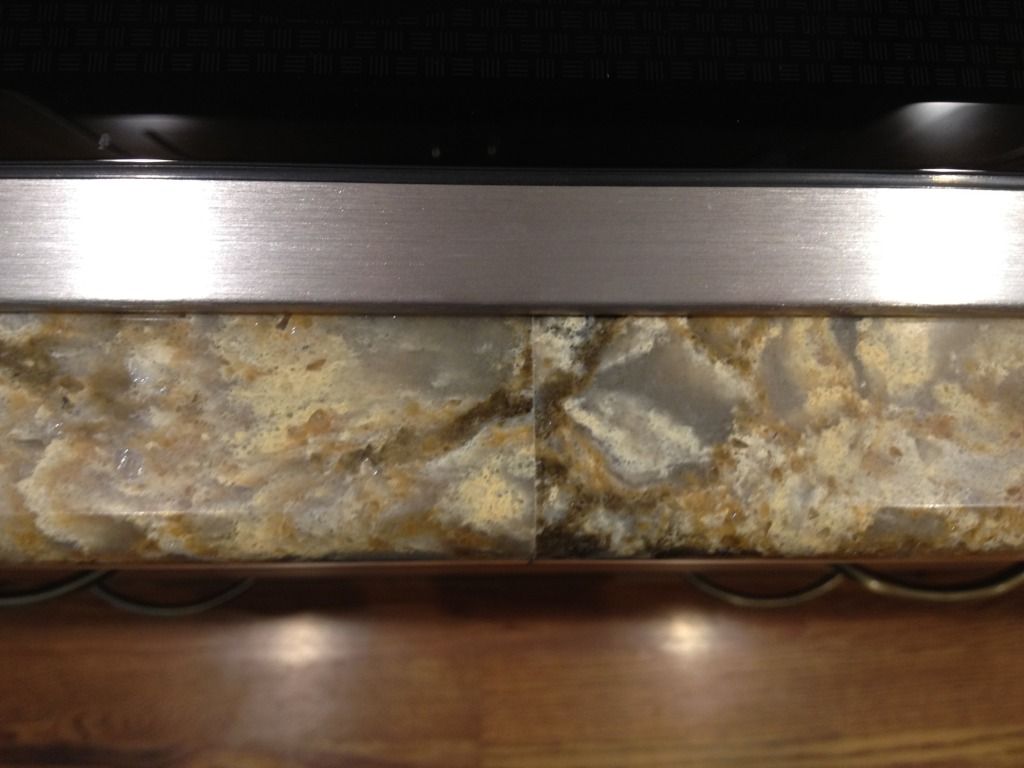 Dish drawer - but you saw this before...
Hope I haven't bored you too much. When I was a youngster, we had 12 pictures to a roll, so couldn't get too carried away!
Thanks for all of your support!!!!