Help decorating Great Room open to Kitchen
nightowlrn
August 17, 2014
updated below 12/13/14.
Hello -- We recently purchased a home with an open kitchen-great room concept. I am at a loss about furniture. This will be the main place my husband and I spend time relaxing. There will be a big a$$ TV over the fire place (don't start ...) We both like to watch TV in a recliner an hour or so a day. We also have a study near this area and we both work from home. There is also a loft place upstairs and a finished basement, but I think we will mostly end up in the great room.
We entertain a few times a month. 8-10 people, would like more than just 2 recliners .... I don't know if the space is big enough for a couch facing the front door, two recliners facing the TV, and two chairs facing the couch. I am having an electrician put an outlet in the rear, center of the room. So, between two recliners if that works. The obvious setting is a long couch facing the TV, but that is less comfortable for us I think.
Any ideas .... And, window coverings? Thank you. Below are pictures of the space. Measurements
--From the cabinets to the beginning of the kitchen entry 179 inches
--Fireplace - 82 inches wide
--Fireplace 23 inches out from cabinets
-- edge of hall to outside window 175 inches
--window depth 16 inches
--kitchen entry width 130 inches
-- window bump out 104 inches wide
-- hallway opening 138 inches
Thank you ---
This is from the upstairs as the owners were still moving out after they were supposed to be gone. However, this view shows a couch to give it come scale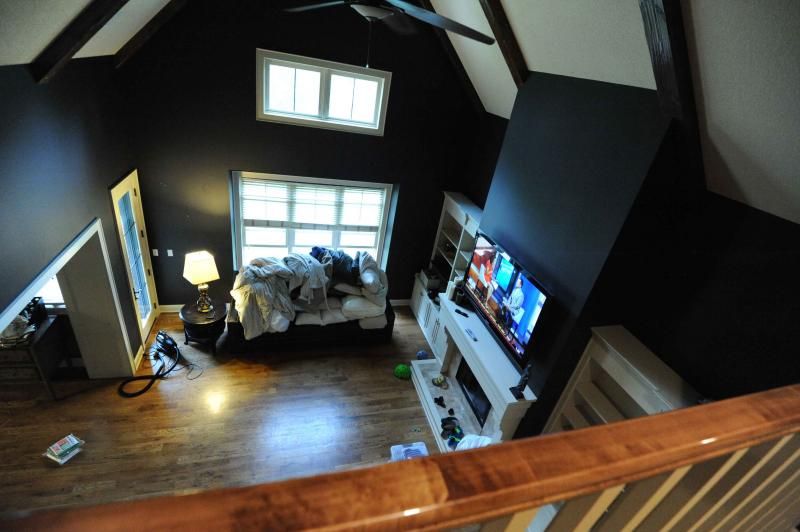 This is how it currently looks.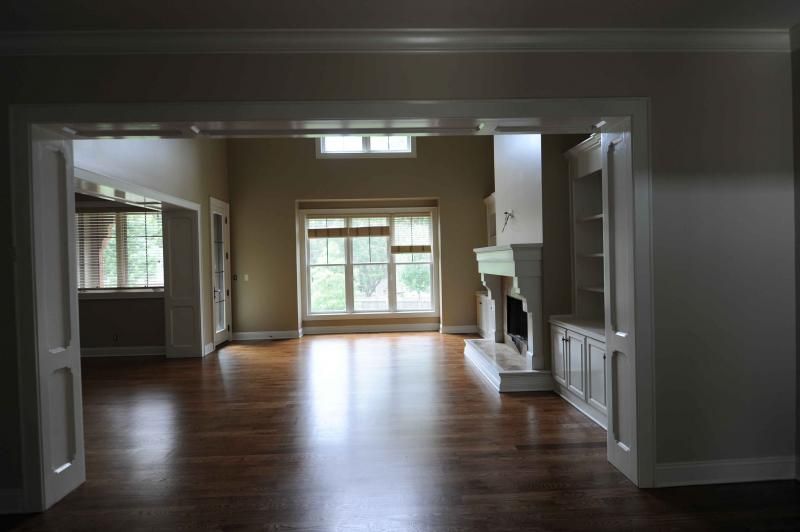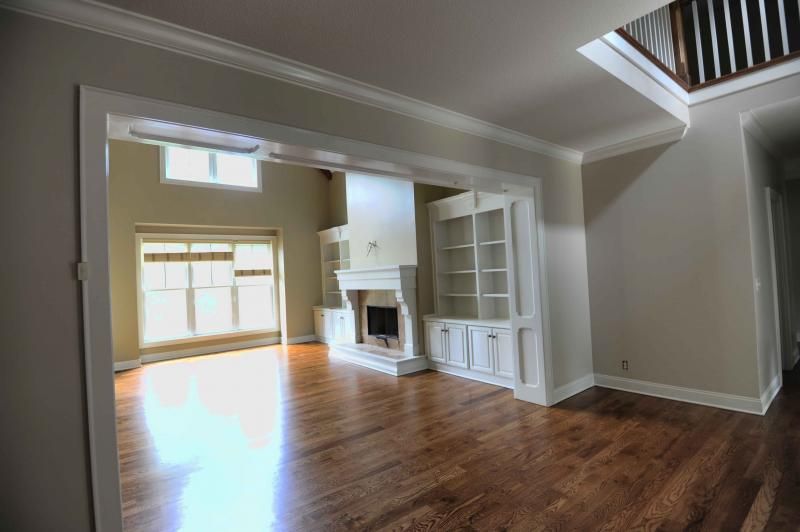 This post was edited by nightowlrn on Sat, Dec 13, 14 at 13:47