Basement kitchenette - White or Stained??
likewhatyoudo
May 28, 2013
I am planning a basement kitchenette. I do in home child care and use my basement kitchen every day. I want to put in white cabinets but DH wants stained cabinets . Most basement bar pictures I look at have stained cabinetry.
This basement is a view/walk out and gets lots of light from 2 large windows and a sliding glass door so I am not concerned about it being too dark.
This is the current basement wet bar. We are basically putting in a u shaped kitchen with a 2 burner induction cook top, microwave, toaster oven, dishwasher and raised bar.
Would you put in white or stained?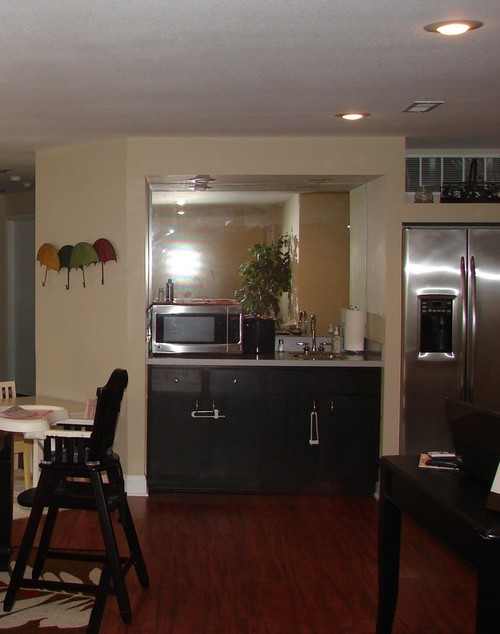 This post was edited by rtwilliams on Tue, May 28, 13 at 18:35