advice for under-counter trash pullout
Gingersnaps17
May 14, 2014
My contractor installed something similar to the attached photo in my kitchen. I had to go this route (rather than the double container) because my cabinet is only 9" wide. I'd rather have a smaller trash can if it meant I could also have one for recyclables on the same pullout.
Can anyone suggest a way to get both a garbage container and a recycling container into the pullout? It can be one container that's a combination of the two or it can be two containers of non-equal sizes. Otherwise, I'll just use that little space behind the trash can for cleaning products.
The current trash container measures 14.25" (length) by 8.50" (width), with a height of 15". Those 4 inches behind the container may be permanently sectioned off (like a little basket). I will check when I get home.
Thanks!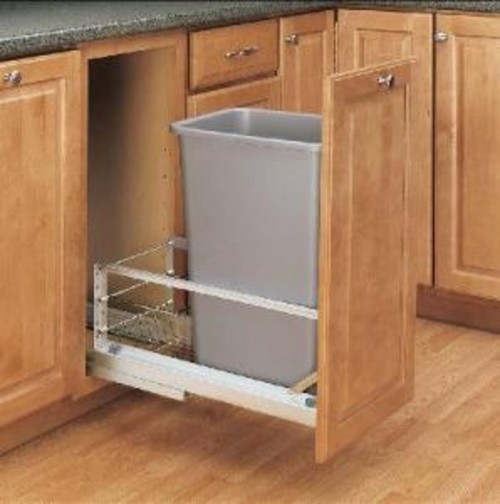 This post was edited by Gingersnaps17 on Wed, May 14, 14 at 16:39