gazing ball WIP
azcactusflower
April 5, 2011
A friend was going to throw away a couple of cement balls so I asked her for them. I decided I would try and create a gazing ball. Here is how I started.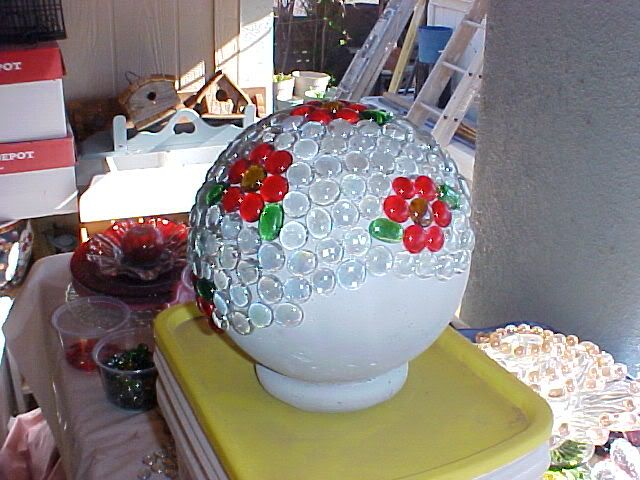 A little bit farther.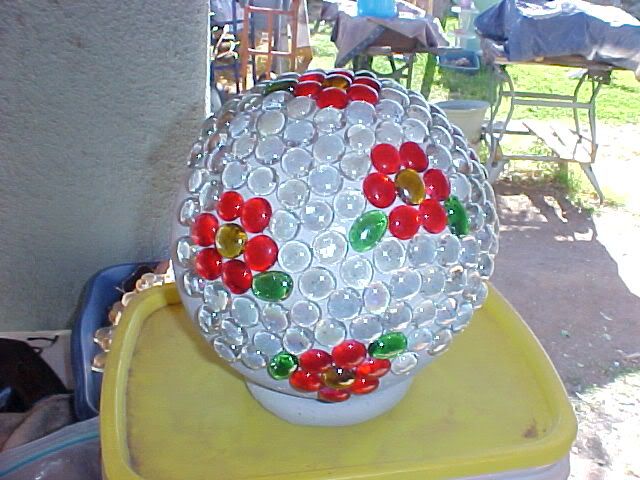 Now that I am finished. I would like to know what color of grout would you recommend in order to make the colors pop out? This is my first attempt and I do not know what color would be the best. Any suggestions? Thanks in advance?