New here - Rocking Chair Transformation
Hi everyone! I'm new to this forum, but really enjoying it and looking forward to meeting you all. I just posted a few pics in the Tole Painting Gallery, and it dawned on me that this one should go here.
I picked this rocker up at a garage sale for next to nothing years ago, and finally decided to do something with it. Here is the only before pic I have, and it's an "in progress" pic. Notice the water stains on the back of it, which is why I think they sold it.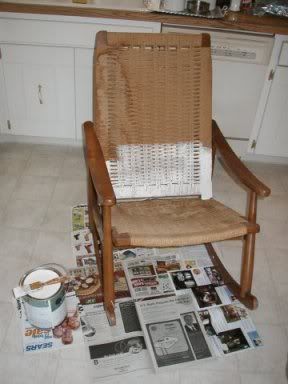 Here's the completed project: