Terrible Lake House Vacation Experience... Any Advice?
I posted this on the Home Decorating forum, which I frequent, and someone there suggested I post it here as well -at least it will show up in some search engines in the future, and save other families from our horrible experience.
We have just returned from a lakehouse vacation at a place about 5 hours drive from us, close to Dallas. We have rented people's private homes many times, and this is the first time we've had a terrible experience. I'm working on getting some or all of our money back, but my other hope is to keep people from wasting their time and money as we did.
The property is advertised on mylakehouse.com, and is located on Lake Tawakoni (9602 Lakeland Loop, Quinlan, TX).
This is a horrible place. Dan Gable, the owner ripped us off for $1000. Although I had called Dan to ask about water levels, since some lakes in TX are low due to the drought, he assured me that there was no problem at this lake, and we would have a great swimming and boating experience. We had exactly five days this entire summer that both kids and DH and I were all available, and our vote was for a boating lake stay..... We were so disappointed, not only at the waste of money, but the missed opportunity. We were able to recoup a bit by throwing still more money at it, and driving about 4 hours to Austin on the last night of our vacation, where we stayed the night in a hotel and rented a boat on Lake Travis the next day, which was a lot of fun.
Here's a picture of the place we thought we were renting: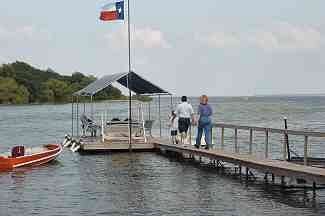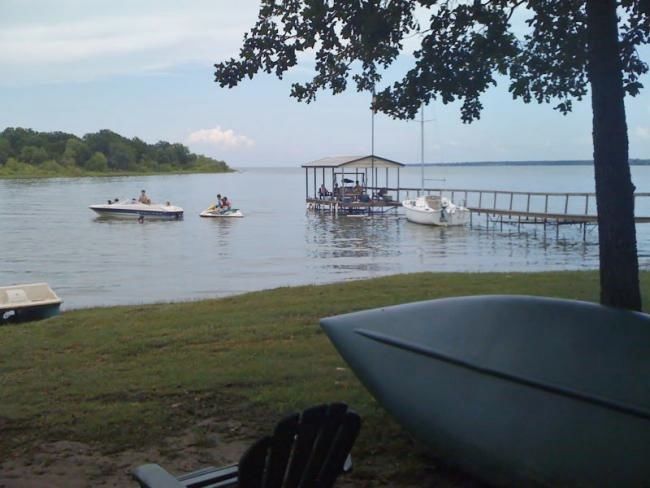 Here are our pictures, taken three days ago: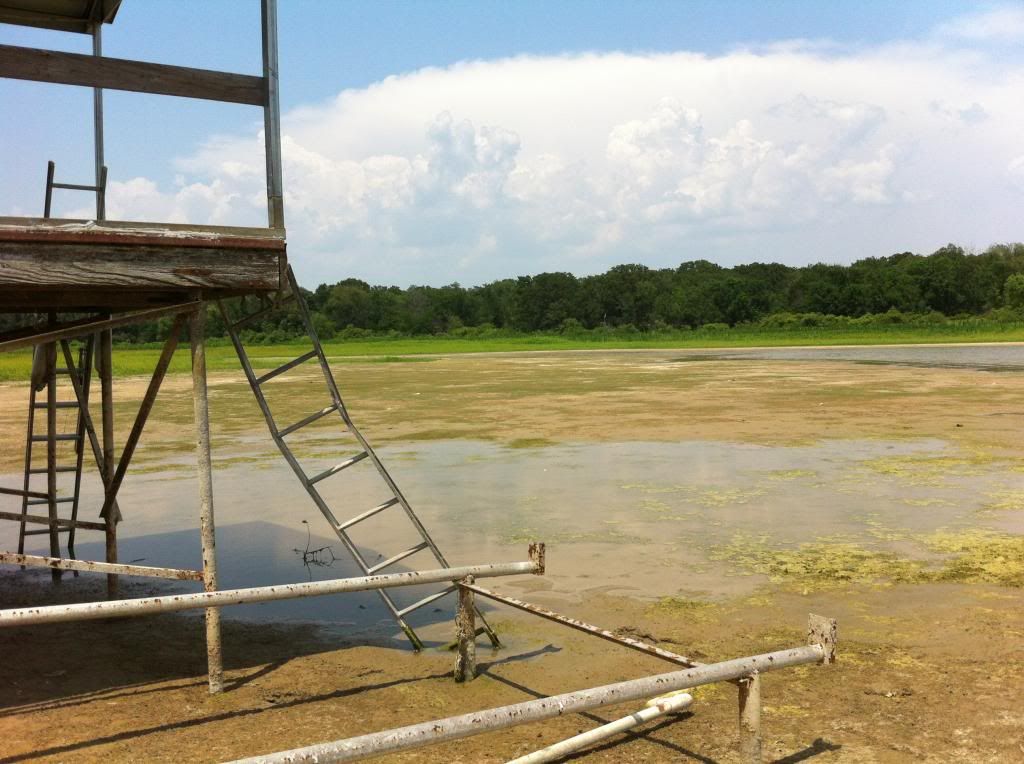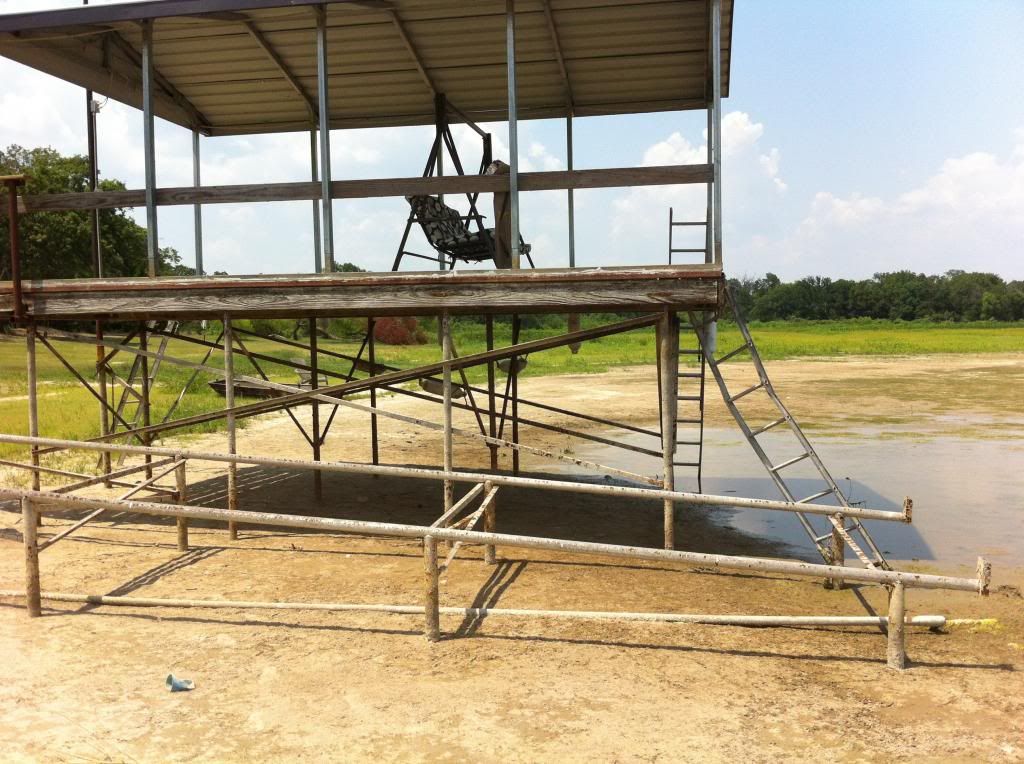 We arranged to rent an 18-foot ski boat. The owner never brought the boat, though of course he took the money. He never took a single phone call from us. He left us with a house we couldn't even lock if we wanted to go somewhere else to rent a boat (since he hadn't given us keys). Despite assurances of great water levels, we had to paddle two canoes out more than half an hour just to be able to swim. Since the seats were broken in the canoes, not much fun. Water leaked all over the kitchen from the broken freezer door (which he had stuffed a towel under) and the broken pipe under sink. Trampoline is completely trashed, swing rope broke immediately (worn to a thin frazzle). I'm posting reviews trying to save other innocent people from the disaster we experienced.
Apparently, he ripped a previous renter off as well by calling them the night before to explain he had double-booked the place. Although he said he would return their 50% deposit, he never did, and has been completely unresponsive to emails, certified letters, etc. I spent a fair amount of time prior to making arrangements trying to find bad reviews on this guy and couldn't, so took some false assurance from that. I only found this other case after the fact, and with some diligent digging. I also took some false assurance from the many testimonials on his website. But when I went back yesterday to look at those again, I realized they are all more than 4 years old. I'm hoping to save other people from our miserable experience with mylakehouse.com!
Here is a link that might be useful: Horrible lake house we rented.....