'You're not really throwing
that away are you?" I asked the handyman at work about this pile. He had a skill saw in hand and was hauling pieces to the dumpster in the back parking lot at work. "Yep" he says ME "OH NO I'll just put it in my van & make sure it don't go to a land fill." He wouldn't even help load it I did it alone.
Then DH and neighbor helped unload in front of garage.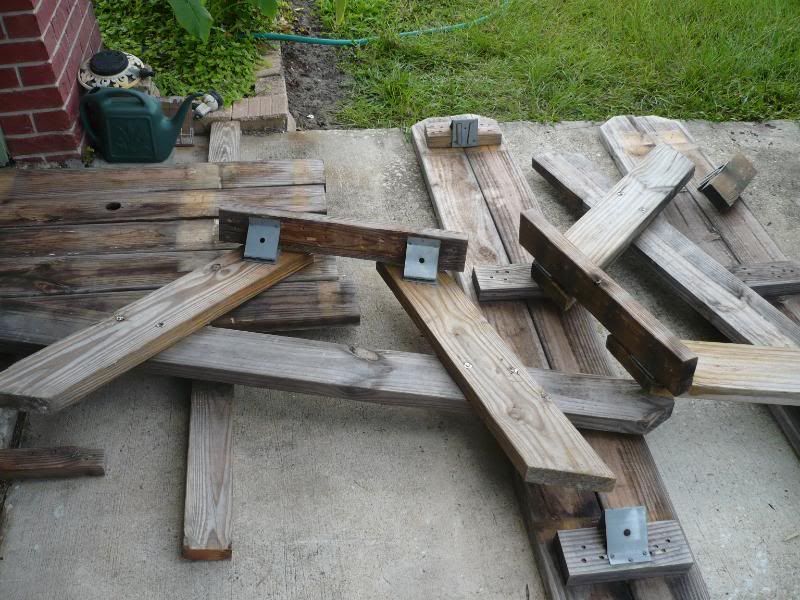 A gal of free staining wood protector, a free-cycled paint brush and a multiple recycled steel bowl.........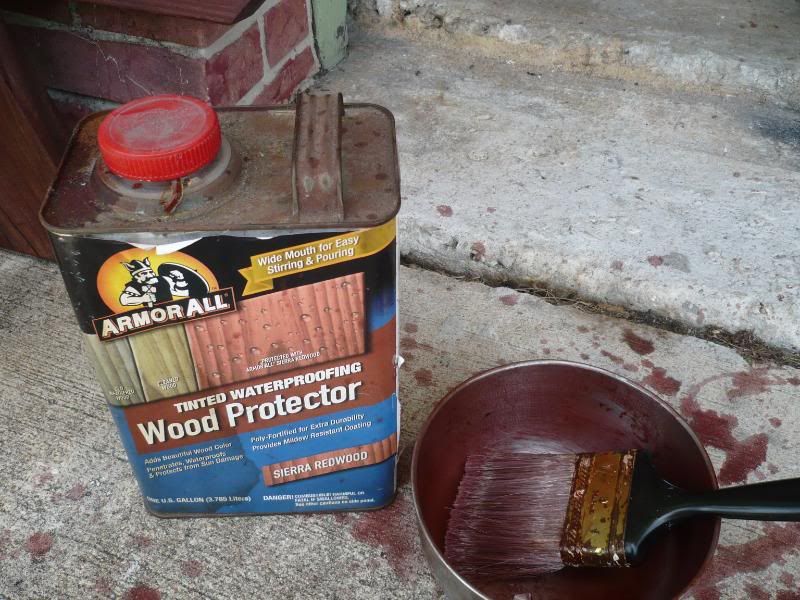 lots of elbow grease, lots more sweat, a very little blood (mine) a few tears (also mine).........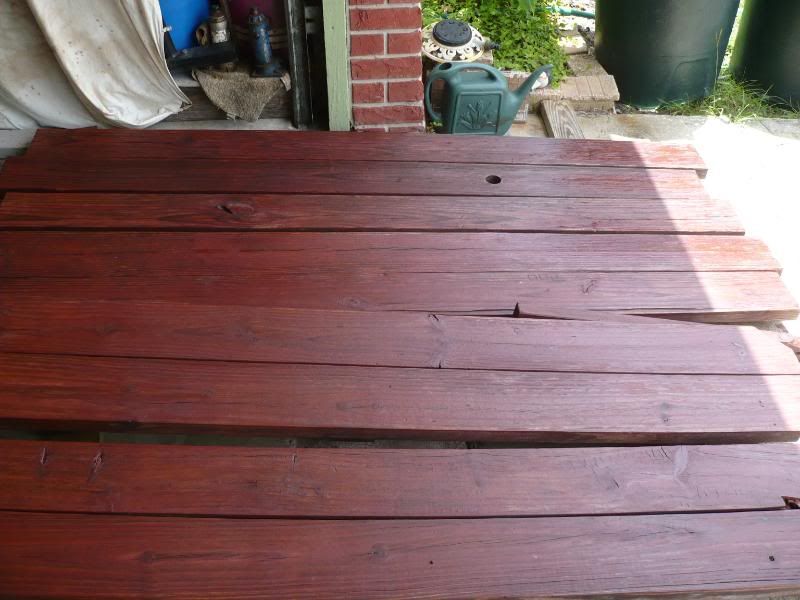 plenty of screws (also free-cycled) and a few splinters,
mild swearing (mine again) some laughter (DH and neighbor).........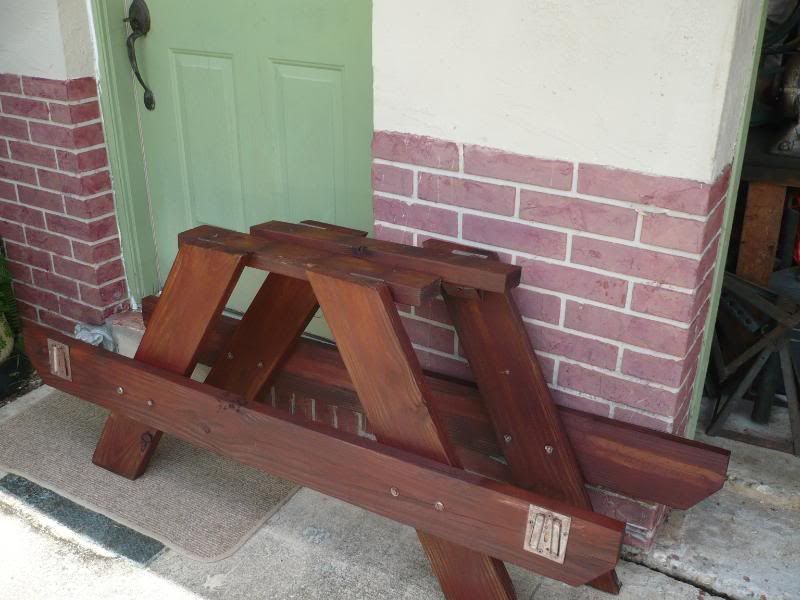 in a few hrs a day in 2 days
We have this.........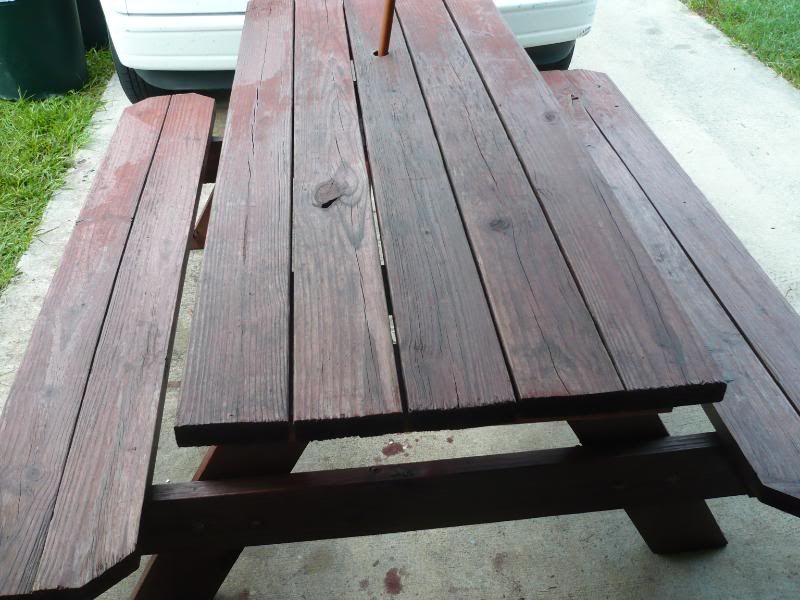 PRICELESS.............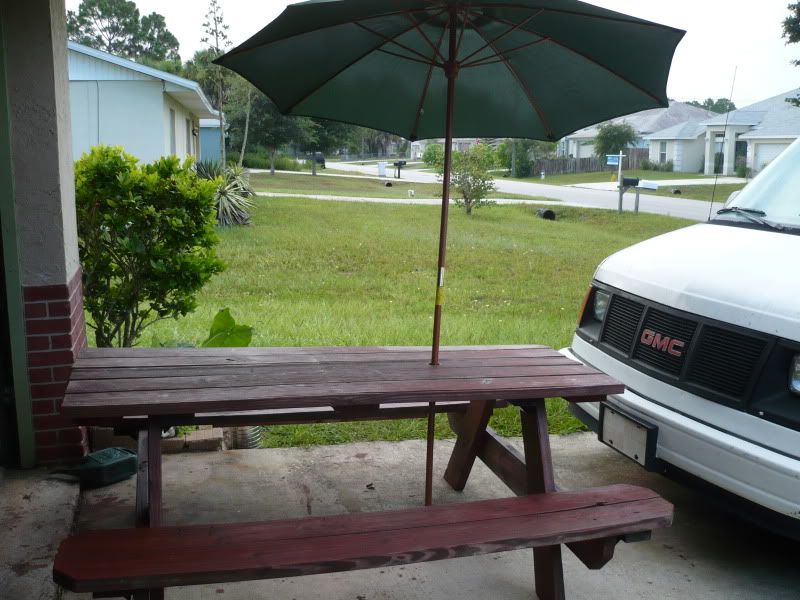 I don't think it belongs in a landfill yet!!!!!!
LIL