Free Porch Swing I got off CL.....it's like new!
I got a FREE swing off CL. People throw them away when the seat falls apart.
Here's the sling seat I made:
Then I took old couch cushions, cut the foam into 4" slabs, glued them together with 3M spray glue...and covered the cushions with Sunbrella fabric($7.95 a yd). I used "Meander Dune" for the cushions & "Dimone Flame" for the pillows: (FabricGuru.com)
Note: The polyester wrapping on two of the cushions is what the pillows are stuffed with.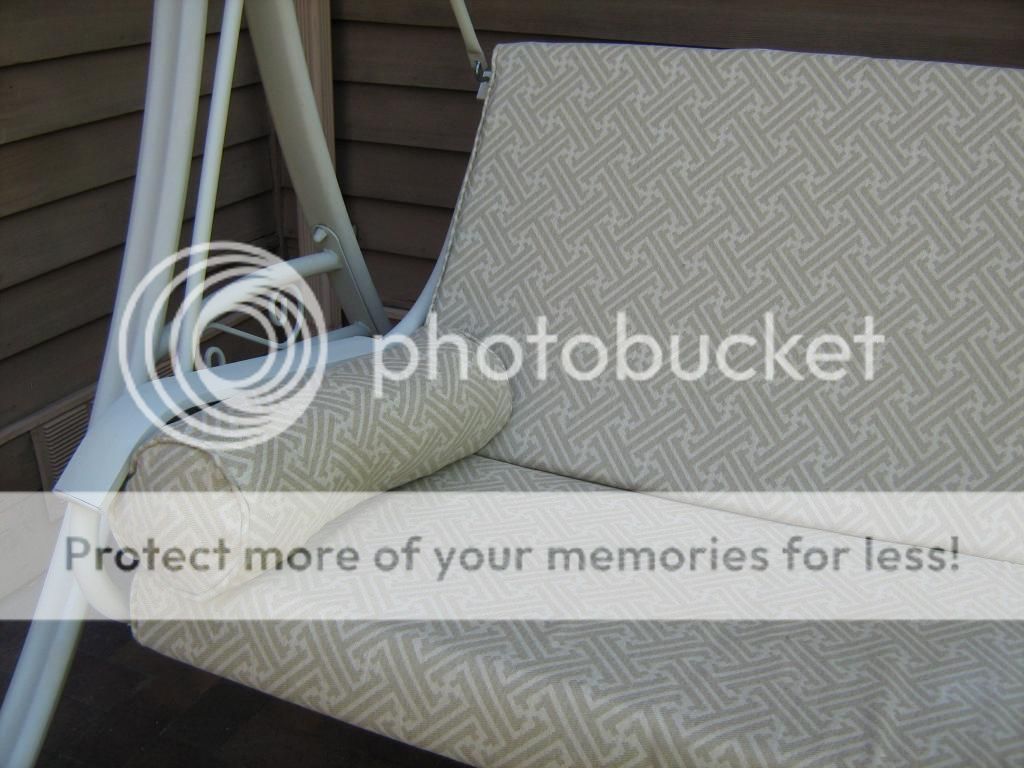 Note: The little side tables, 1 was FREE off CL, 1 was a thrift store find for $6 that I spray painted w/ Sandstone textured paint.
This post was edited by nicole__ on Sat, Jul 19, 14 at 18:32