Salvaged Yard Swing
Back in May, I posted these 2 pictures asking for suggestions on what material to use to replace the canopy and cushions because of weather dry rot, on a swing my neighbor threw out.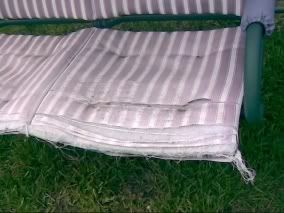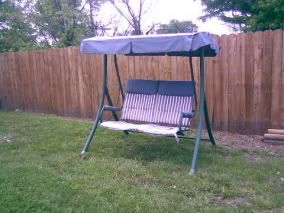 Thanks to all who sent advice.!!!
Ok, so the swing has finally been completed, what's everyone think? I had no idea what I was doing, but I think it turned out ok. Lots better then when I got it anyway. LOL!!!