Time to make my final layout decisions, please help?
Hello GW friends!
I haven't been around at all lately--life has been busy and we have also just completed a master bath addition (woo-hoo!)
And now it is (finally) time to tackle my kitchen reno!
We have worked with an architect to make these plans, so I *think* we've done the best we can do with the given space, without having to add-on, which I am adamant about.
Our house was built around 1916, but has been added onto a few times. Our current kitchen appears to have been an addition in the 40's or 50's. It is large and bright, but very disconnected from the rest of the house, with a zig-zaggy trek to get to the rest of the house. I hate it. The other problem is that we mostly use the side-door to get in/out of the house--it is our main traffic spot--and it comes right into the middle of my kitchen. And there land all the coats, boots, backpacks, mitts, and all the other crap that 4 kids under 8 require in a midwestern town.
My requirements:
~A more connected kitchen (to the rest of the house)
~Storage spaces for kids 'stuff'
~Eat-in area in kitchen, for 4-6 people
~views to backyard
I think I am getting all of these in my new plan. I wish we could fit an eat-in table in there, which we currently have, but I just can't make it work. We are opening the kitchen to the DR, so the DR table will be our everyday table. I am a cook and a baker, and I usually have helpers--they are currently small helpers, but they just keep growing, and they just keep helping, too :)
I'm going to paste some pictures here of the current plans, and I'd appreciate any feedback anyone might choose to provide. I've been in the thinking and dreaming stage for many years, but the prospect of making this a reality has me completely doubting every decision I thought I had made. (I apologize to those of you who have seen some of these before!)
Current: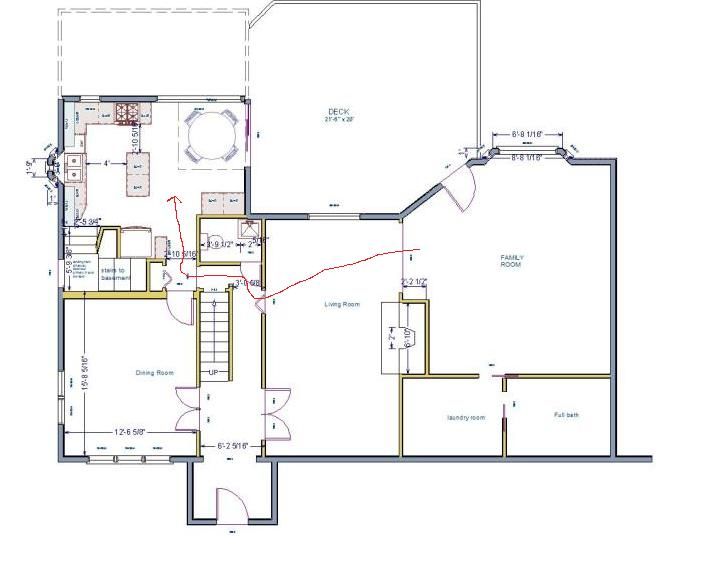 new plan: (we are leaning towards a 48" gas range, with 2 ovens, b/c we don't have the wall space for a second oven.)

close-up: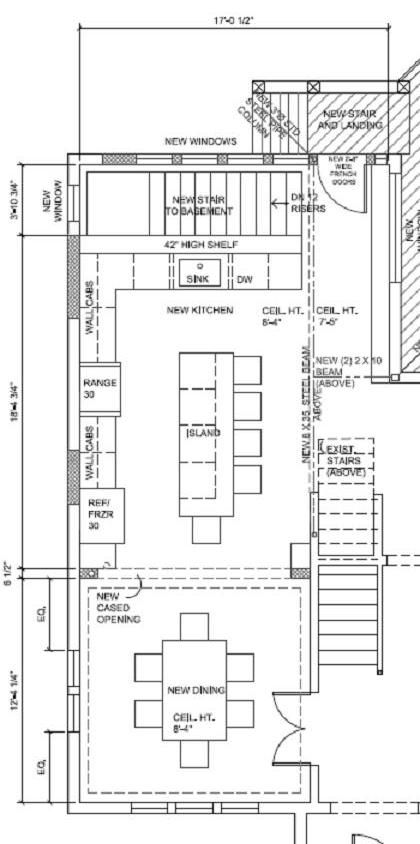 floorplan: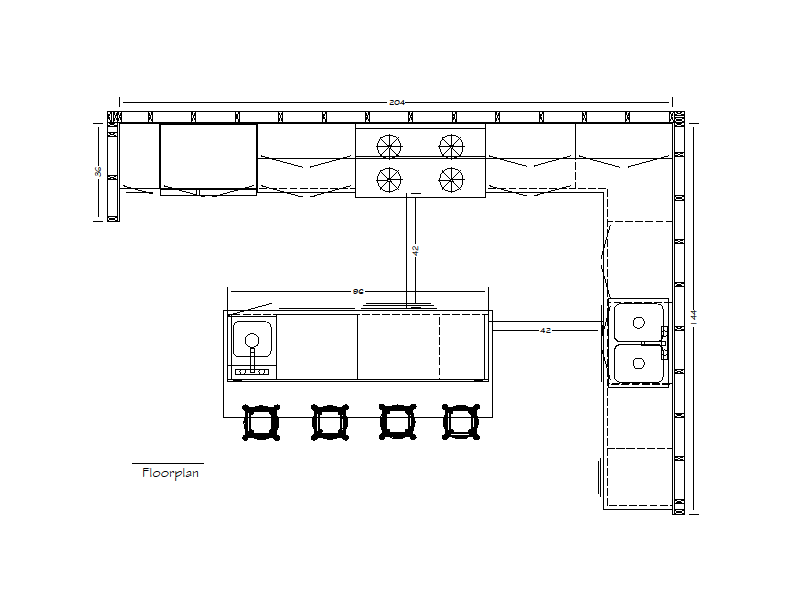 north wall: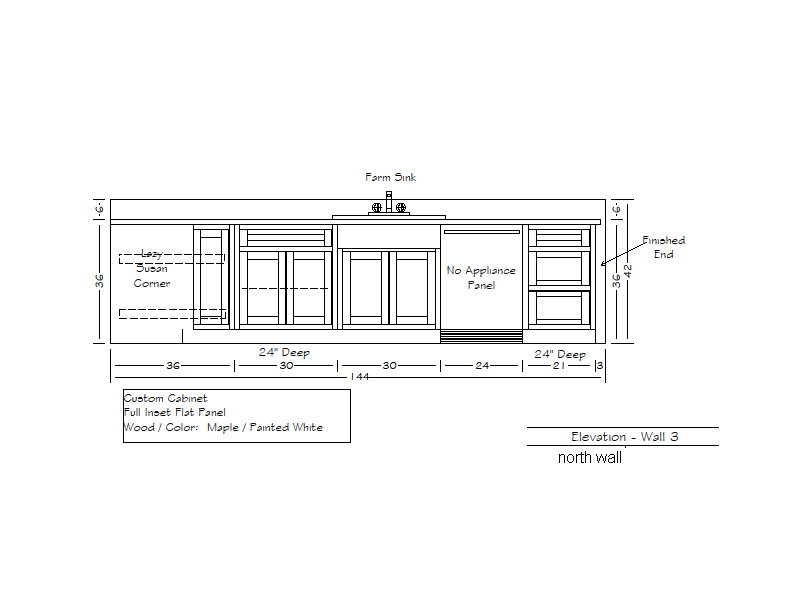 west wall:

island: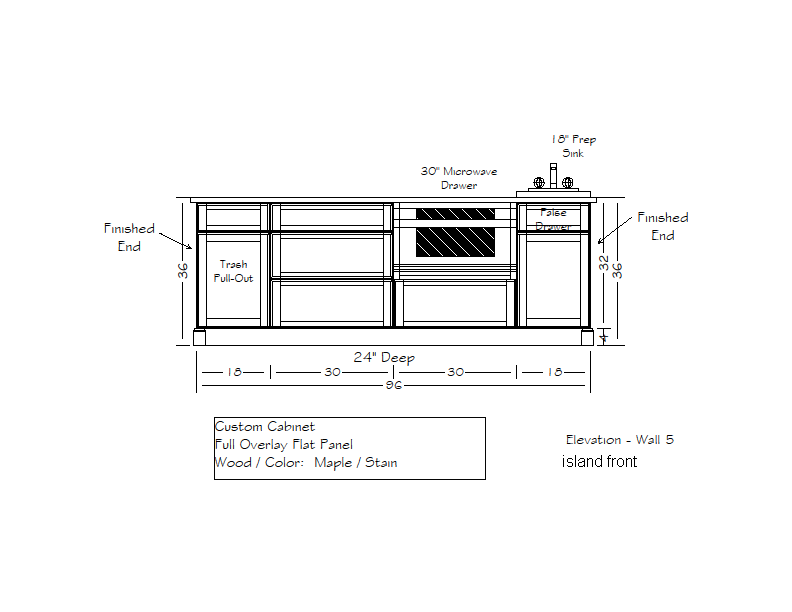 pantry wall: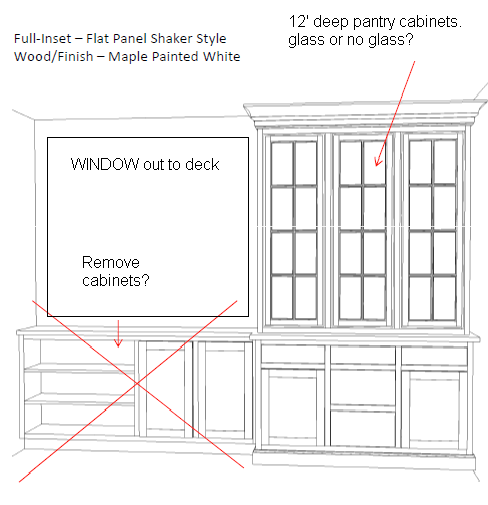 mini dry bar:

The pantry wall is only 12" deep, and there will be a window over the first 5' of lower cabinets and shelves. I'm not exactly sure what to do with this space?? I also plan on having hook and cubby storage on the backside of the sink cabinets, along the basement stairs, for visitors coats and shoes.
The stairs to the basement will go down into a mudroom below the kitchen, with cubbies for each kid and storage lockers for all the gear they require. I plan on putting a bowl of candy down there in the early days to train them to go straight downstairs upon entering the house ;)
I will link to my album, with a few other inspiration pics, but I think this mostly covers it.
Thanks for reading!
Here is a link that might be useful: my kitchen files