soapstone fabrication/installation questions
We just had Beleza soapstone counters put in and are not very happy with the fabricator's performance.
The stone is from Dorado, but we chose to use a local counter installation company that works primarily with granite instead of going with a more pricey strictly soapstone installer (he was not very responsive to our emails and phone messages, which turned us off).
Anyway, the counters are installed and are beautiful overall, but we are pretty unhappy with the cut out for undermount sink. It is very uneven - in some places counter overhangs sink - in some places the sink rim is slightly exposed.
At our request the fabricator came to look at it and agreed to redo a part of it, which will require dropping the sink. He will then cut out the most obvious overhanging part. The opening will still be pretty imperfect and even wavy in some places.
My first question is this - the fabricator said that soapstone cannot be cut on a computer guided machine because it is too delicate to be held in place by the vacuum that the machine uses - it has to be cut by hand thus will be less perfect. Is this true?
Secondly, do you think detaching the sink will end up stressing the stone and causing even more problems?
And looking at the photos, would you tolerate a cutout like this if you had spent close to $4000 for counters?
We're starting to think maybe we should just live with it instead of risking a worse looking scenario.
Thanks in advance!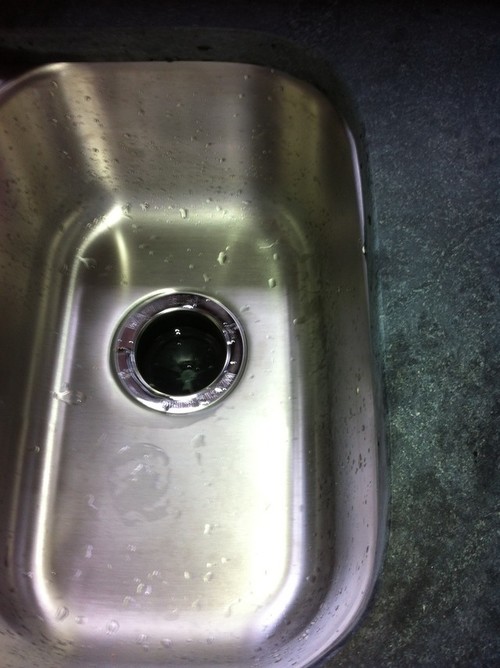 This post was edited by CatRancher on Sun, May 19, 13 at 16:27