What to do with this big, wavy piece of glass?
Hi!
I've never really done any stained glass or mosaic work, but I've always been a fan of it. So when I found this huge piece of unusual glass at my local Habitat for Humanity ReStore, I pounced on it. Problem is, I can't quite figure out what to do with it!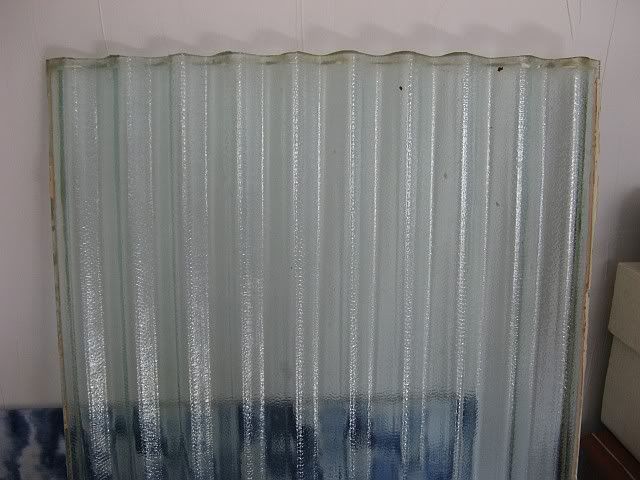 It's about 25" wide by approx. 5' tall. It's thick and very heavy, and corrugated just like a piece of corrugated roofing tin.
I thought it might be really cool outside as some sort of sculpture, but I don't have a roofed patio. Though I think it was originally the bathroom window in a local house, so maybe I wouldn't have to worry so much about it getting broken?
Might anyone have any ideas for me?
Thanks!!!
Julie