The lab-top that keeps on giving...
mama goose_gw zn6OH
December 7, 2011
If you've read my kitchen remodel thread, you know that I used several old lab-tops as counters in my vintage-style kitchen. I DIY'd some runnels in the slab I used beside the sink: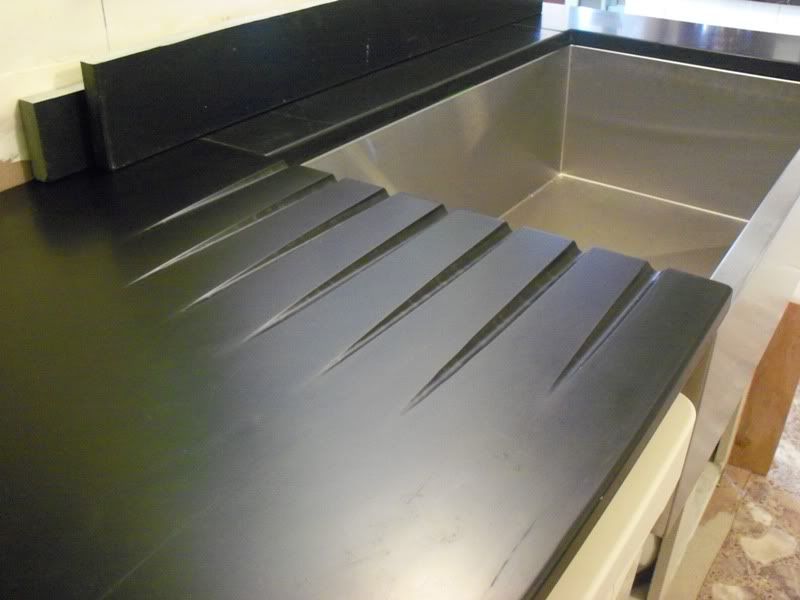 When I was practicing on a scrap piece of lab-top, I routed a flat channel, just to get the feel for the router. I decided to use that scrap piece as a base for my apple peeler, so that the drippy apple juice would drain off into the channel and drop into a bowl placed underneath it on the floor. Before we found the marble table, I used to clamp the peeler to a drop-leaf table, and let the juice drop onto a dish towel on the floor, but it made a big sticky mess. I didn't want to clamp the peeler to the marble table, especially with etching issues, so I protected the marble with a plastic trash bag, then clamped the scrap lab-top piece to the table. The peels drop into a large bowl placed on the floor, too. Here's the set-up: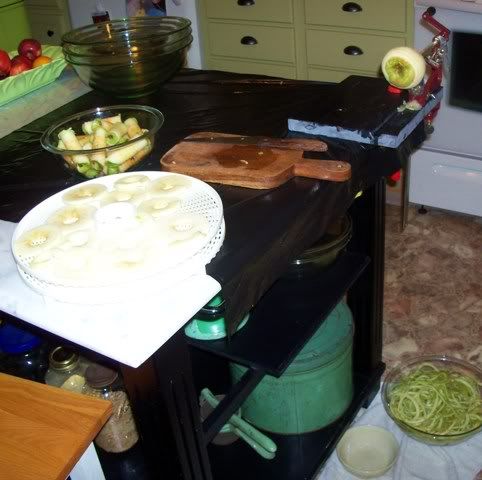 Close-up: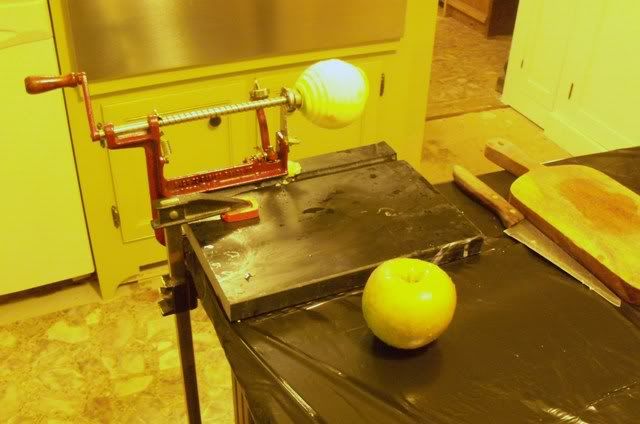 And, the sink which held a half-bushel of Granny Smiths with room to spare: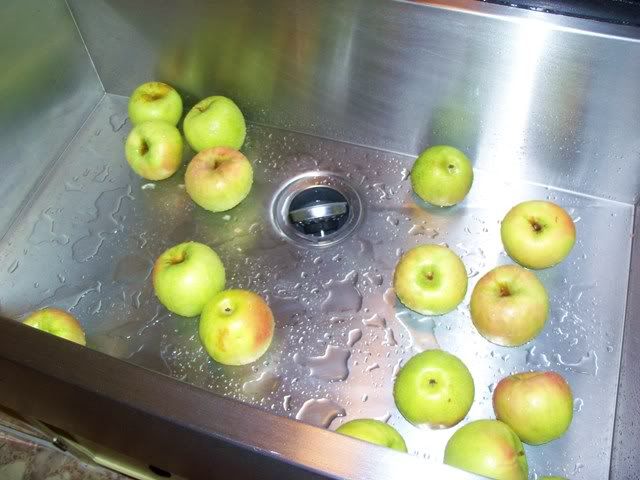 The filled dehydrators: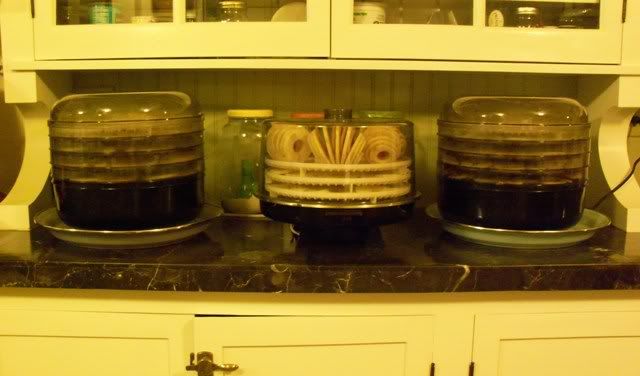 The spiral slices make pretty stocking stuffers and package decorations, when tied in a plastic sandwich bag with ribbon.
I found a use for another scrap piece. I didn't want to keep sliding the Kitchenaid back and forth on the black marble, so I had my brother cut a scrap piece of lab-top to fit the cubby. I sanded and polished the edges and stuck non-skid rug tape to the bottom to protect the marble. Now I pull the mixer out a few inches when it's time to use it, and push it back when I'm finished:
I wonder if I can use more scraps to make napkin rings? Just kidding...maybe... ;)