After 29 years (Pic heavy, I hope!)
Greetings!
I found this site, after I've done some remodeling. We bought our dream home, 29 years ago. It's a 1100 sq ft bi-level, which being blue collar workers, it's still our home.
Wish I would've looked into this site, b/4 we started remodeling, could've picked up some ideas. However, all in all our remodeling project came out pretty decent, not fancy like I see a lot kitchens are.
We did our own designing, and most of the work. Started back in May of this year, finally wrapped up the finishing touches in the stairway going to lower lever (which, I have no pictures). Not an easy task no longer being spring chickens! I did not do the wiring, but laid all the lights out, also did not do the granite. Everything else you see, I did with the help of my lovely bride of 29 years.
The only thing saved from the kitchen, was the microwave.
Our kitchen w/eating area b/4. We had a total of about 4' of counter! What's on the one wall was it, and there's a range & the sink on the 11' wall.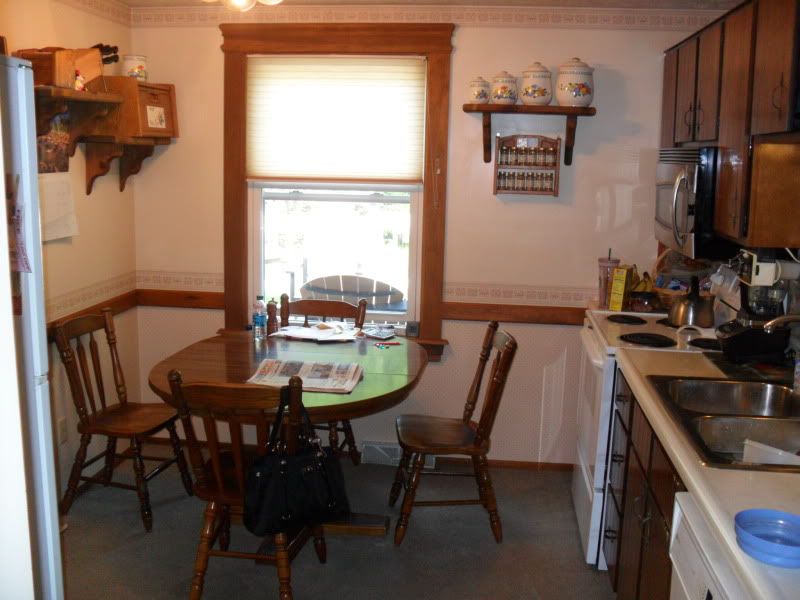 Looking into the kitchen b/4, the refridgerator area.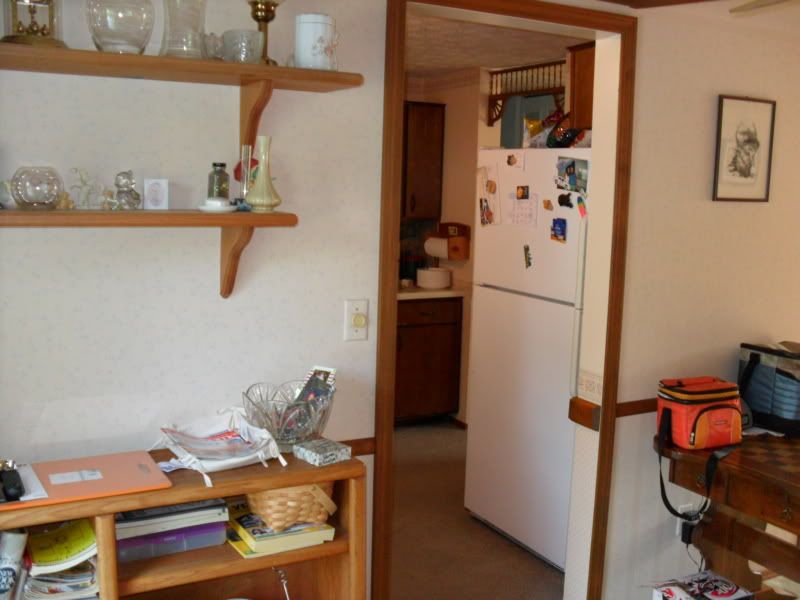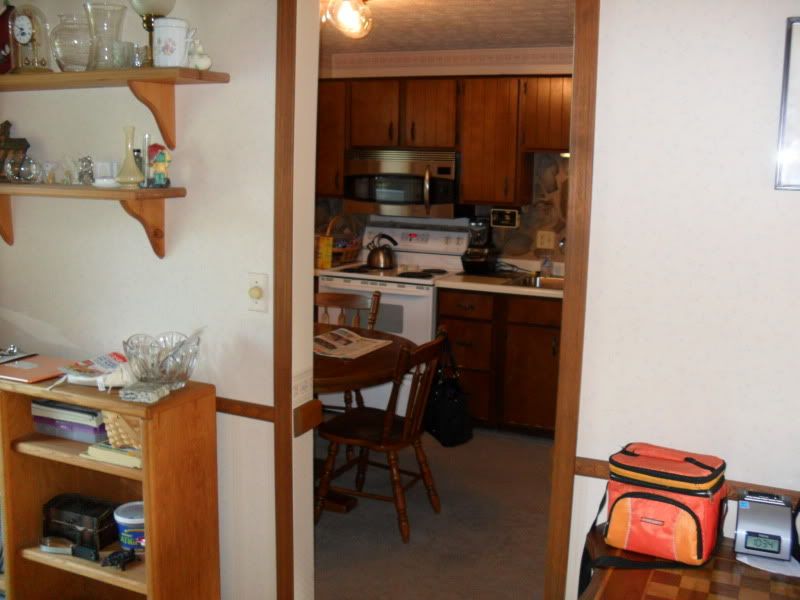 The b/4 dining area, which we never had a table.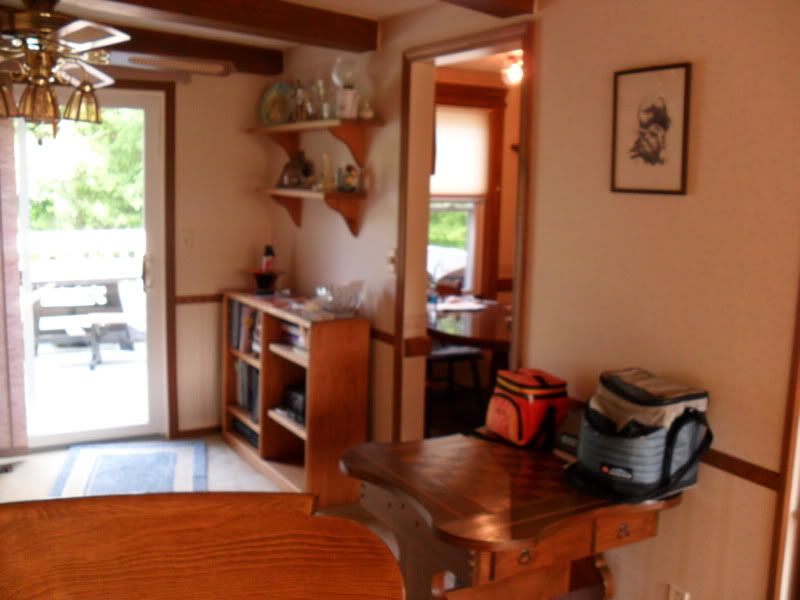 Removing the wall between dining & eat in kitchen.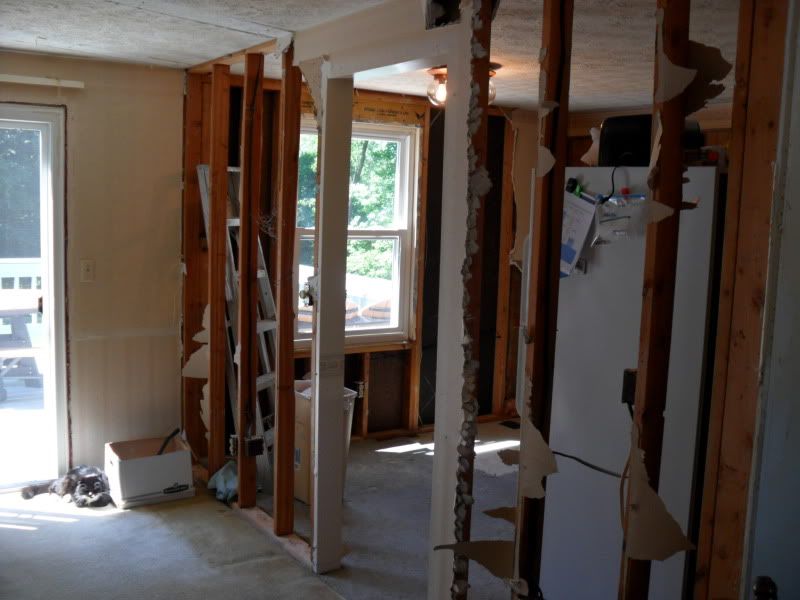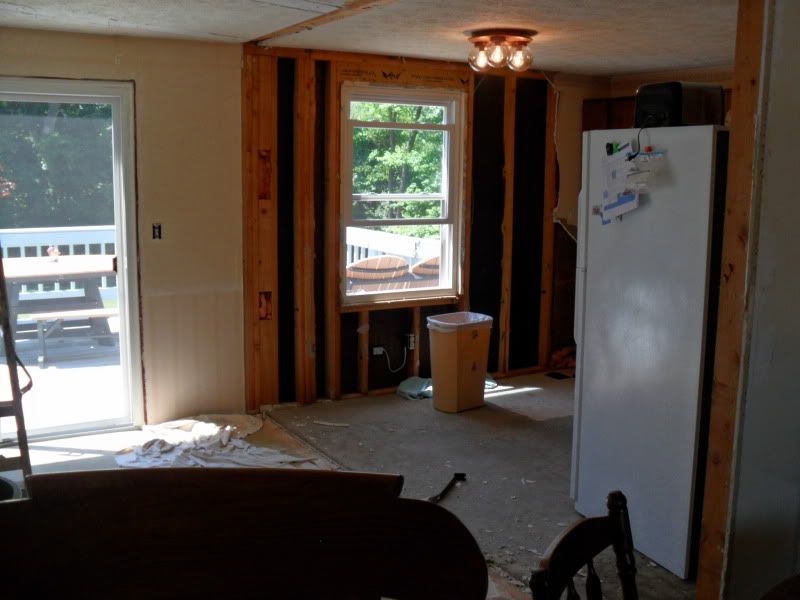 The area in dining, where we pulled 3 additional electric lines into the attic.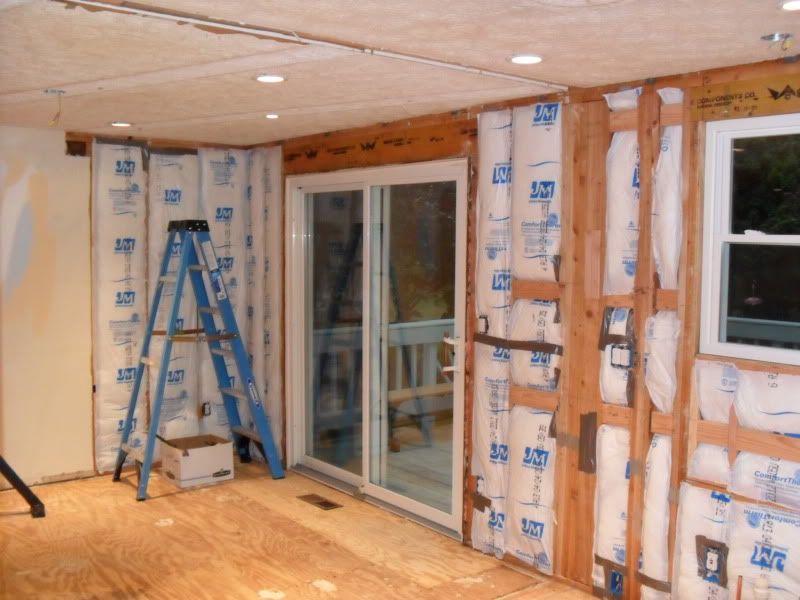 Kitchen after moving plumbing, putting a smaller window for over the sink, lights are in, added ceiling fan, textured kitchen/dining/hall & foyer in a knock down texture.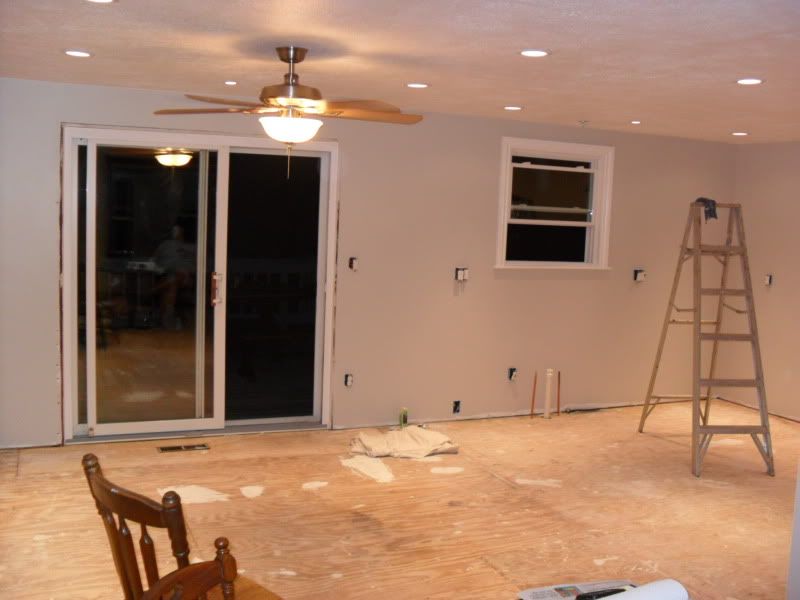 One of those unexpected surprises. The chimney had leaked, never showed up on the wall, but rotted the floor. Ripped out more drywall, fixed crown on chimney.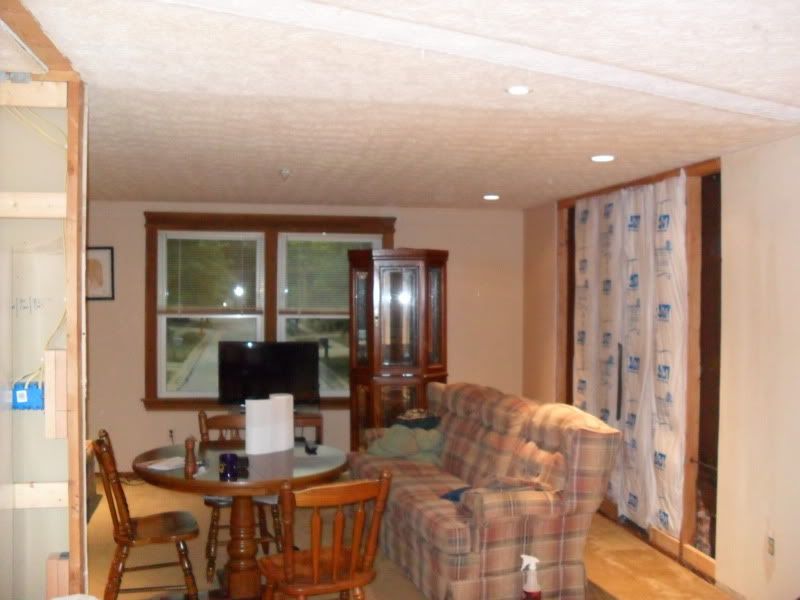 Cabinets going up.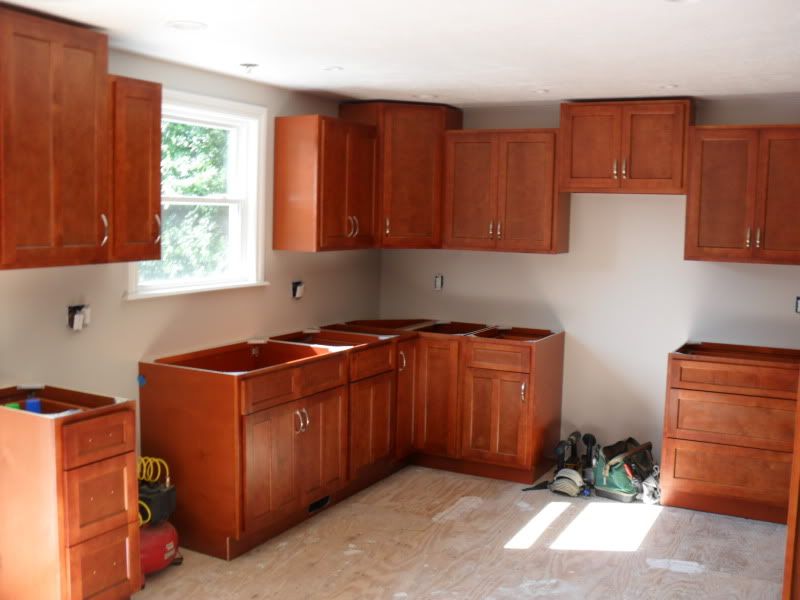 Details of molding.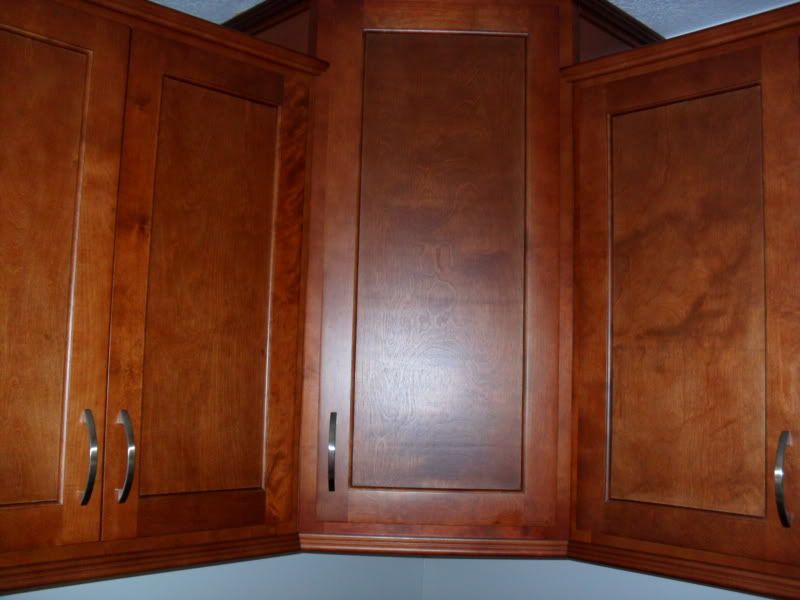 Granite in, along with Blanco sink. Cabinets in, appliances going in.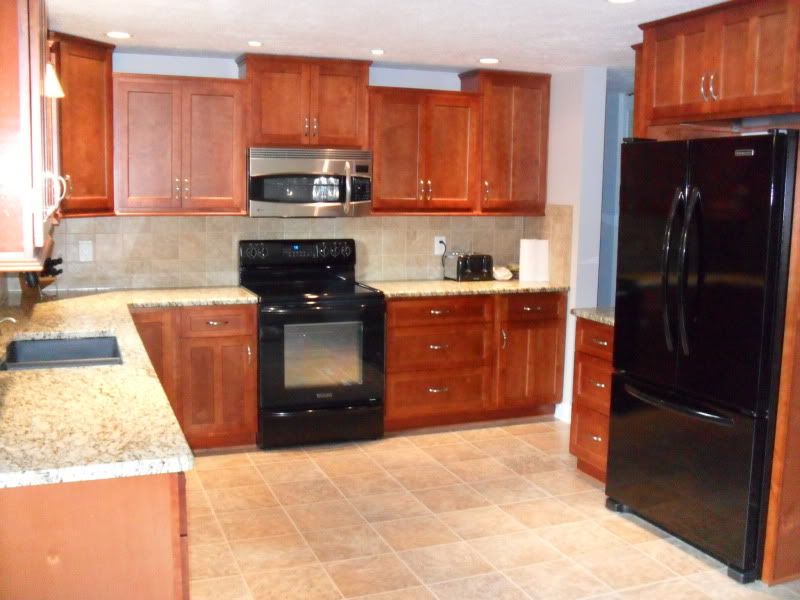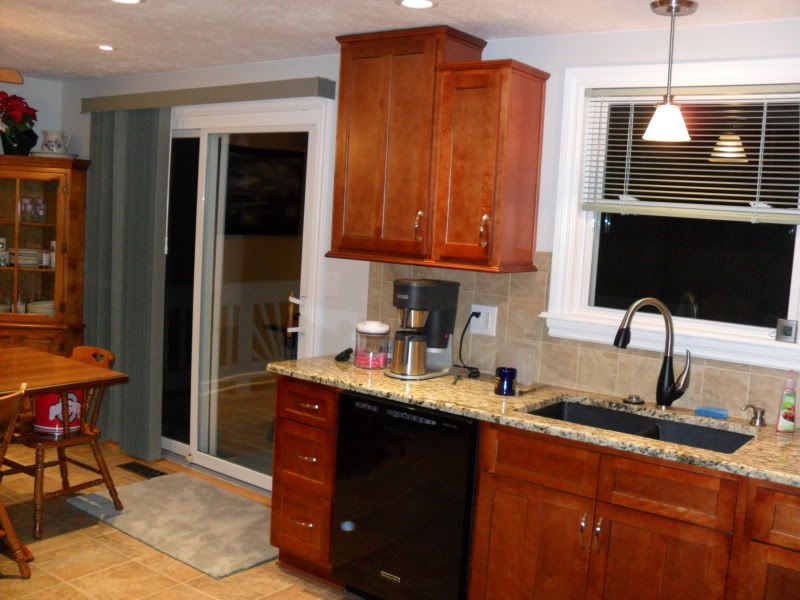 Dining area where wires were pulled up.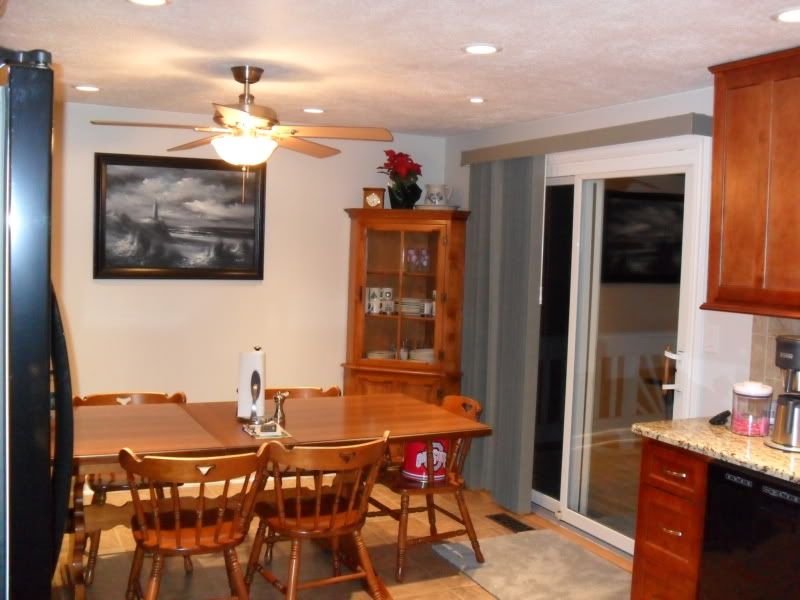 Area where chimney had leaked.