New WIP, gift for grown up foster daughter
concretenprimroses
April 23, 2011
Our dfd loves roses, partly because her mom (who died when dfd was 10) did. So I've been collecting plates with roses for a while. And I chopped them up the other day and realized they looked good (and her taste) with the shimmery glass tile sheet I'd picked up at HD.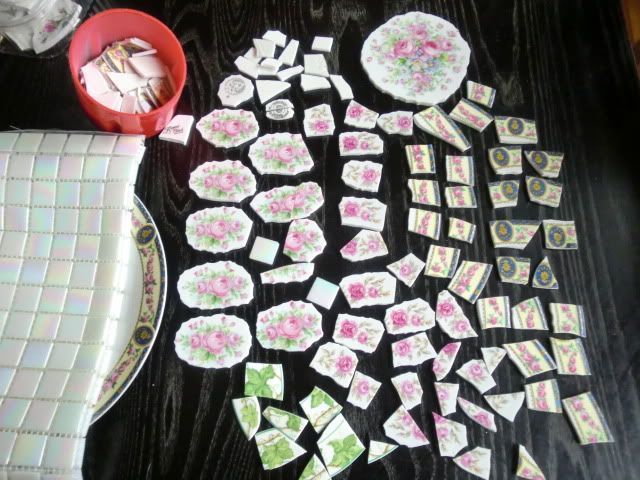 See my bucket to my rock tumbler that Calamity gave me? I really put that sucker to use!
Anyway dfd asked me if I had a spare lamp that I could give her. She knows I do because I collected a lot of lamps back when I used to decoupage them. So here is an ugly lamp with 6 somewhat flattish sides, and I have the lower half of 2 sides done...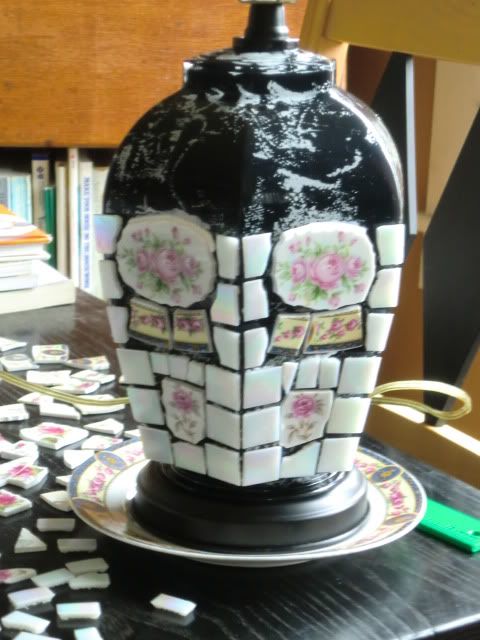 Just to hurry me along, I told her I'd give her a lamp when I see her next Wednesday! So I've got to be ready to grout on Tuesday!
I hope she likes it. I've got to figure out what to do with the base and the little gap between. The upper part I have figured out, just going to do all the bottoms first.
Kathy