More of my trash to treasure photos
water garden on my deck with old door and screen door behind it, old chicken coop, watering can and other old object with flowers planted in them.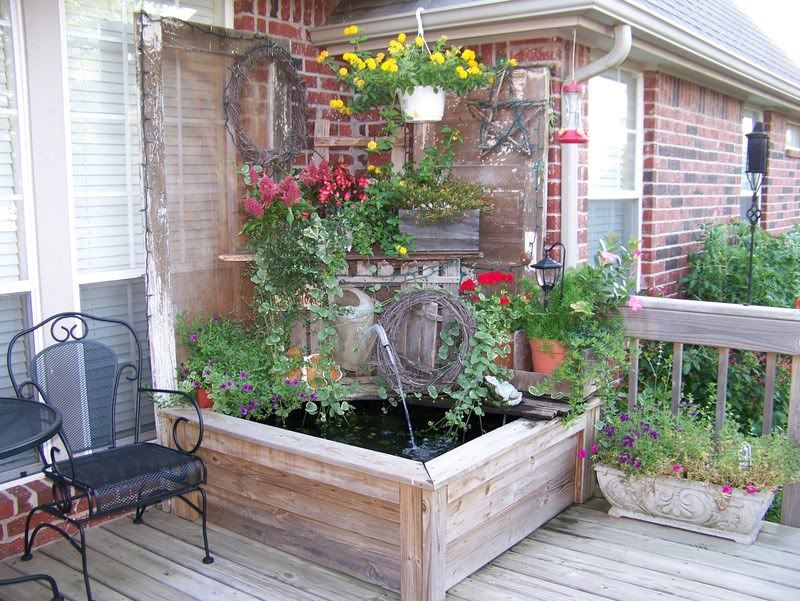 Old door stood in front of a tree, old washtub on a stand with white begonias, the impaatients are in a whiskey barrell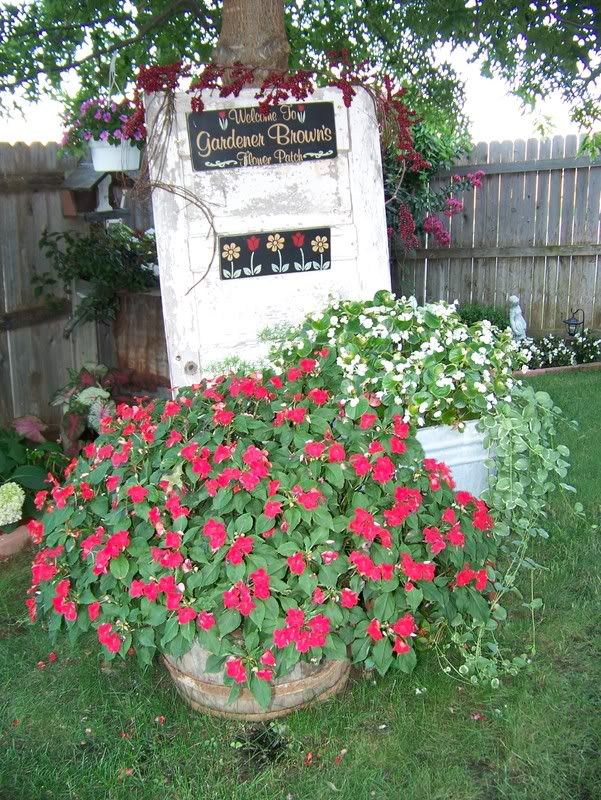 Old chair with turkey roaster full of flowers, antique ice chest with flowers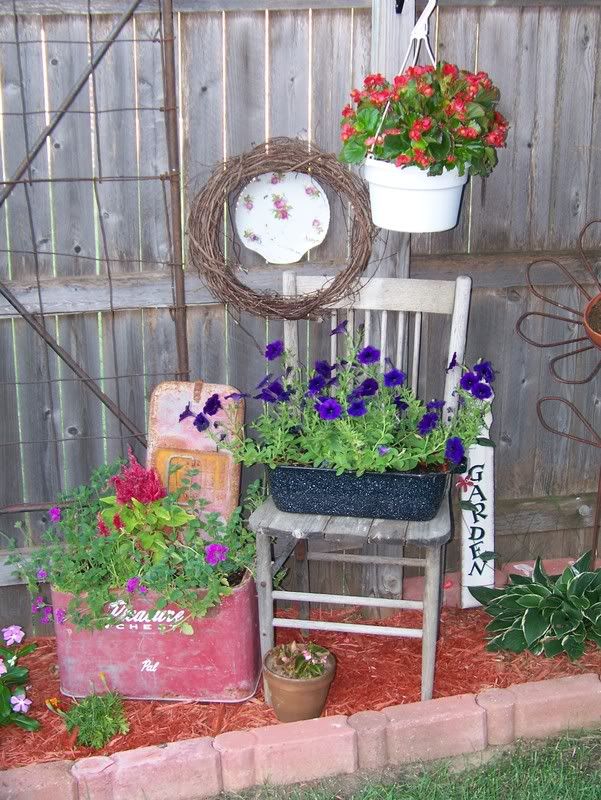 I too have the drawers out of my grandma's kitchen. I painted scenes on the inside and outside of them, have them hanging on a brick wall of my patio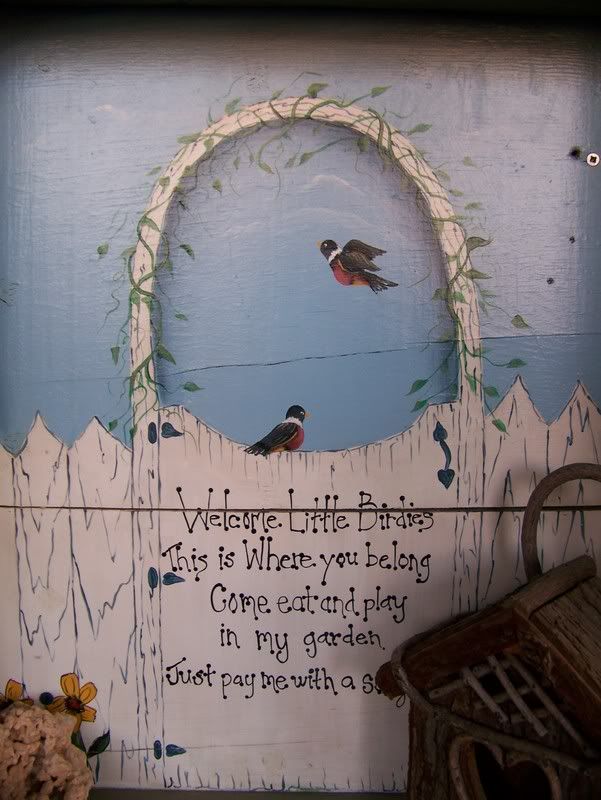 This is supposed to resemble an old kitchen area. The base of it is made out of two old barn doors, off my grandpa's barn. There is a large enamel wear dish pan with flowers, old enamel coffee pot with flowers, old water pump with old plate sitting under it.