Trash to Treasure Living Room Chairs...Pics
I found 2 of these chairs for my living room at the local thrift shop for $10 each. One of them had a broken applique on the front apron, but thanks to helpful posters on this BB, I was able to repair them and came up with beautiful chairs for my "Tommy Bahama" living room. They would have been TRUE trash to treasure projects if I knew how to reupholster...That skill is going on my "to learn" list!
(If you click on the small picture, it will enlarge...I think!)
Before Chair: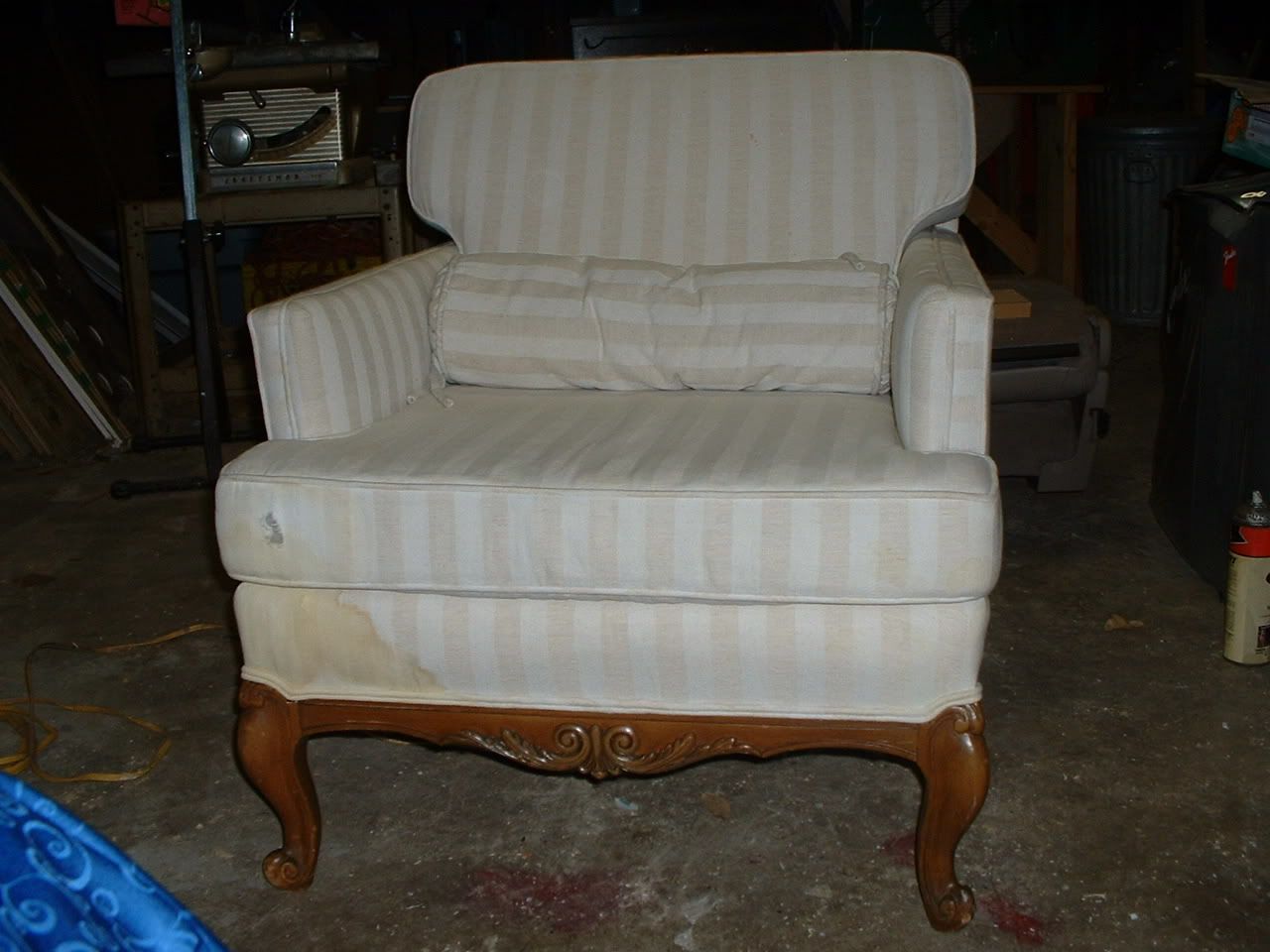 After Chair: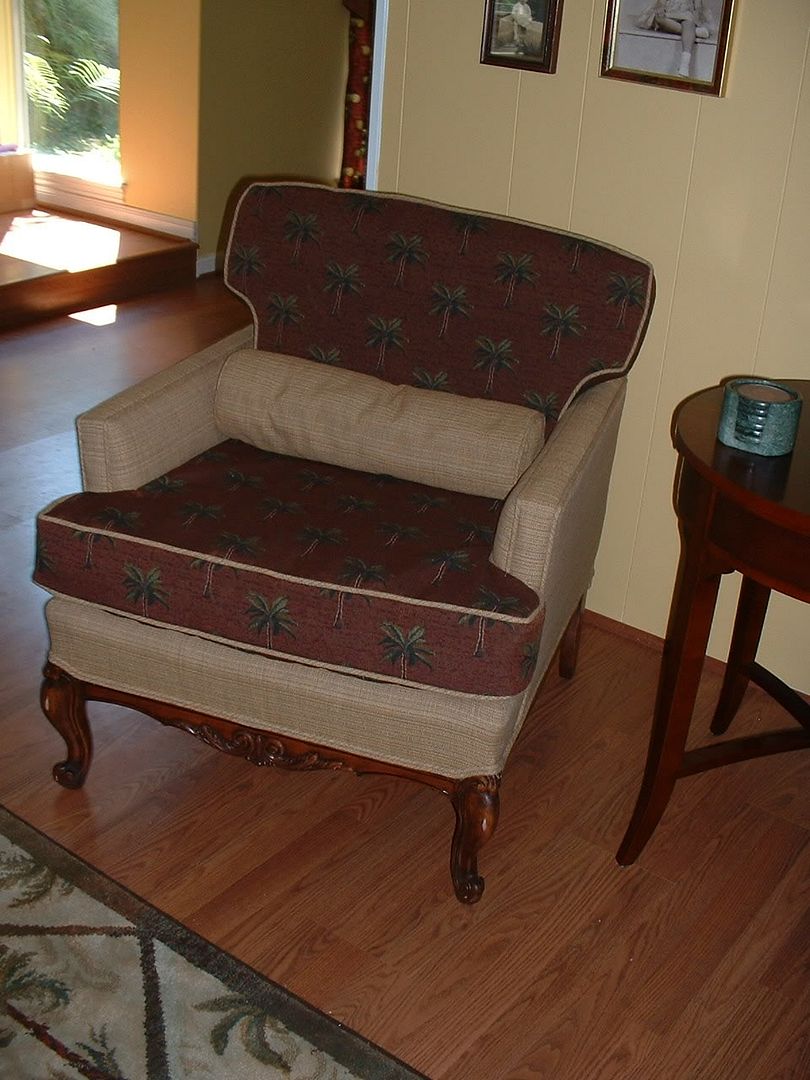 Broken Applique:
Repaired Applique: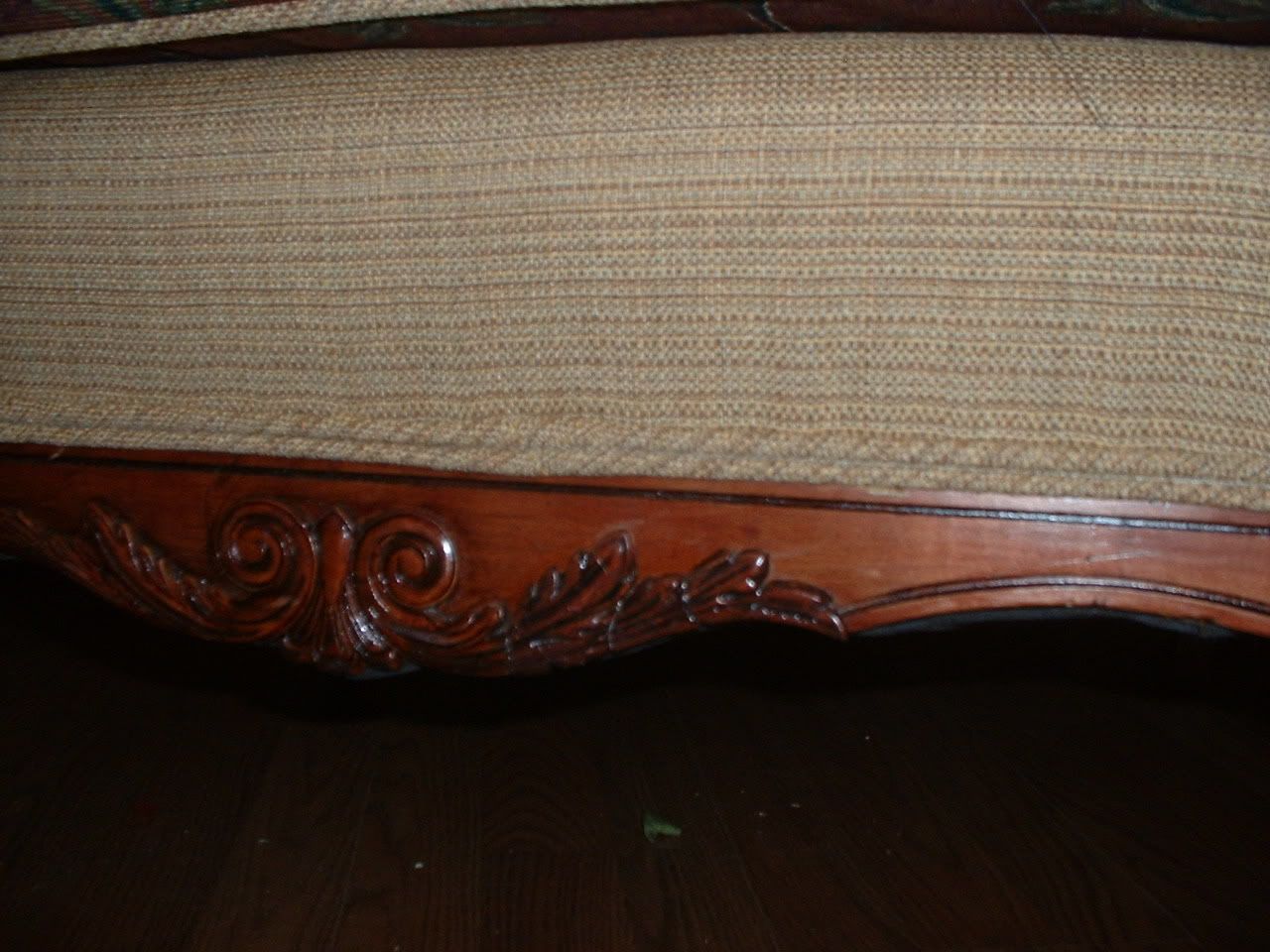 I refinished the wood, fauxed the applique repair to match, and had the chairs covered completely in the gold textured fabric, then had additional slipcovers made out of the rust palm print. Overall it cost me about $550 for the 2 chairs. But the ones I had been looking at in the stores were at least $1000 each! Not a bad buy...