Checking in with a renovation update
wi-sailorgirl
December 16, 2010
Well, there's hope we might actually finish this renovation someday after all. It's been much longer road than we expected, but I now know that optimistic doesn't begin to describe how we approached this. Delusional would be more appropriate.
We got an original date of November 6 for a finish date on the big stuff from our contractor. On November 10 I asked when he was going to be finished and got really mad when he said we had a ways to go but he thought we were doing good on the schedule. I think that's when I realized it was out of my control and to stop stressing about it.
We're down to the last bits now, I'm happy to say. The skirting on the decking will go on either tomorrow or next week, the vanity is to be installed tomorrow, the toilet is in (YAY! For the first time in more than eight years I live in a house with two toilets and there's no words to describe that kind of joy), and we can move back up to the bedroom as soon as I finish touching up the paint and we mentally work ourselves up to dragging all the stuff back up there.
There are some finishing things that will be awhile yet. The glass enclosure for the shower MIGHT show up before New Year's but it's sort of doubtful. The vanity counter probably will be after the first of the year. We've not even started on the built-ins for the bedroom, but the guy building those would probably rather wait until after Christmas anyway.
God only knows when the painting will be finished. When I decided to take on the majority of painting myself (after seeing the quote for it) I had no idea what I was getting into. I'm thoroughly burned out on it so a lot of things are dragging. I've not even started the staircase and that's goign to be a big project.
Anyway, here's some photos, and if you want more detail, you can check out my latest blog post, which has links to all the previous construction updates I did at the bottom: http://theimpatientgardener.blogspot.com/2010/12/construction-update-no-11-down-to.html
The shower:
The deck (railings obviously yet to be installed)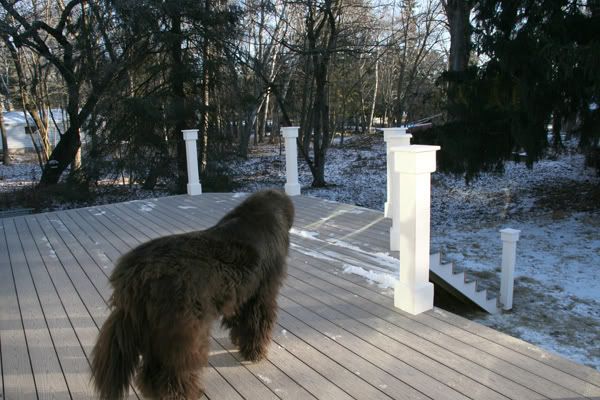 The supports for the gable are up and I love it so much!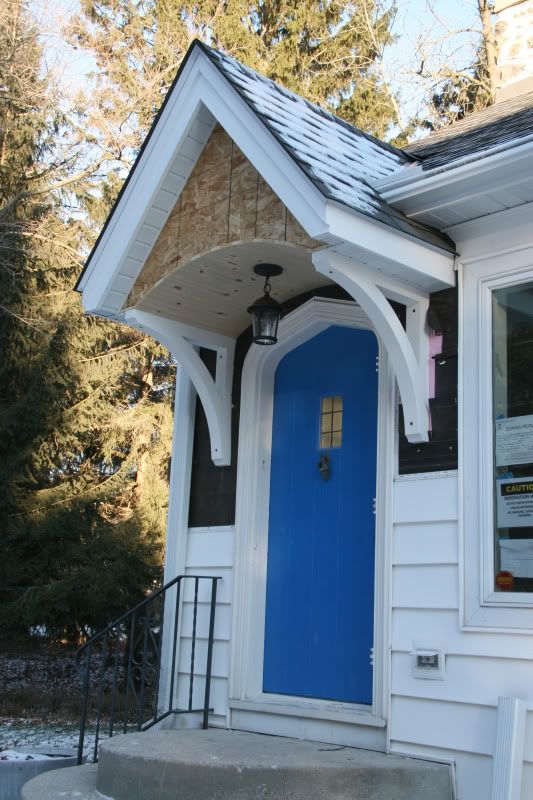 All the paneling is up in the hallway. It's been painted since this (we spliced together the old paneling and some new pieces, so the old stuff was painted a light gray and the new stuff is the new darker gray color)