Four Fixtures in a 25' X20' space-Similar or Mix-it up?
Hi Folks, I am trying to decide on lighting fixtures for our kitchen+LR/DR area. There will be four fixtures in a small area-a chandelier over the dining area, pendant lights over the peninsula, a foyer light and a hallway light. My taste runs toward transitional or soft contemporary.
I am quite lost as to whether they should all match as in be from the same collection. Or will it be ok to mix-n-match as long as I keep the finishes the same?
Here's the floor plan: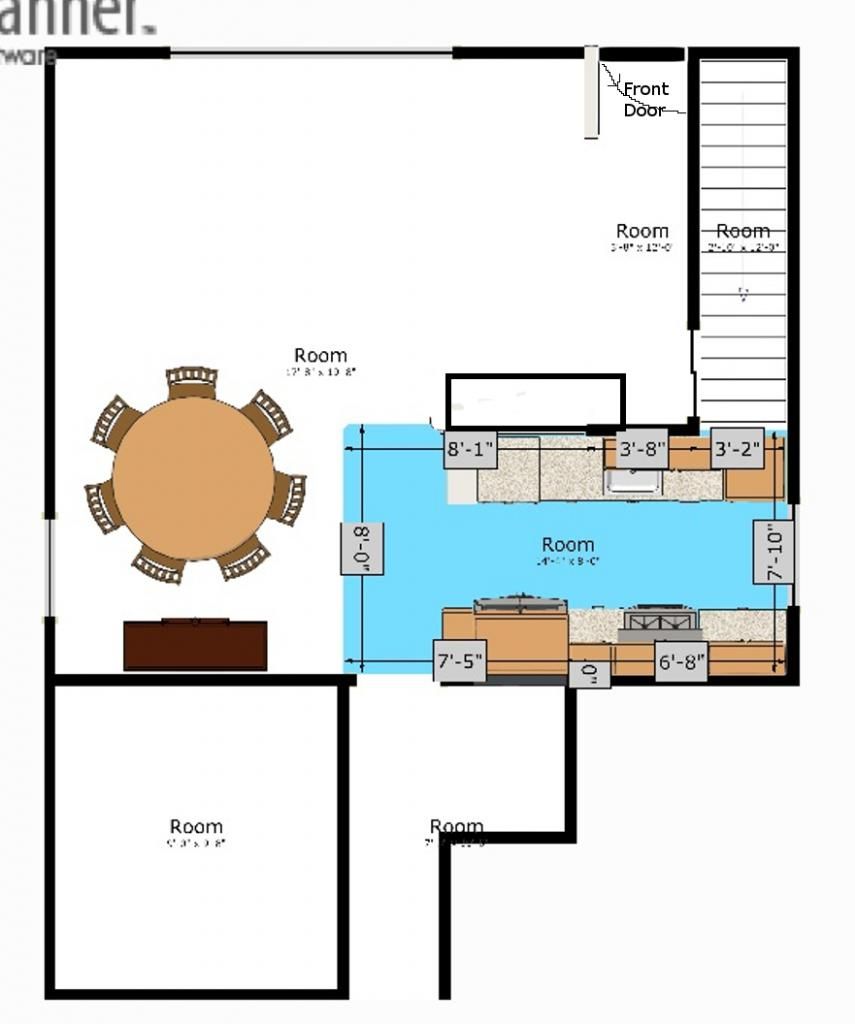 We will have medium tone cherry cabinets, stainless steel appliances, satin nickel hardware, dark walnut stained oak floors, a light Sienna Bordeaux granite. I haven't begun to look for backsplash yet.
Here's a rough mood board.


The LR picture is really old. We will reuse only the sofas and the table lamps. The DR table and hardware are approximations for now.
I like this Kichler 5 light chandelier for over the dining table (that is likely to be less than 72" wide).
DR#1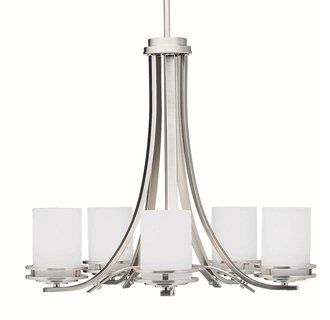 I was thinking of getting it in Satin Nickel to coordinate with the stainless appliances and hardware. Or will it better in ORB to go with the dark table and table lamps?
The other DR fixture we liked was this one though DH is concerned about the candelabra base and a max 300W output.
DR#2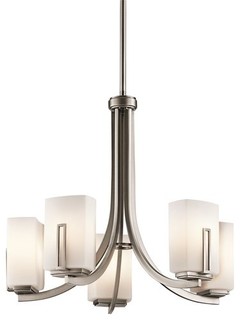 Modern Chandeliers by Chico Building Supplies Buildcom
For the other fixtures(mainly the pendants), should I then stick with the same collection
P#1

Traditional Pendant Lighting by Los Alamitos Lighting Hansen Wholesale
P#2

Transitional Pendant Lighting by Los Alamitos Lighting Hansen Wholesale
or go with something different like this?
P#3

Contemporary Pendant Lighting by Sacramento Lighting 1STOPlighting
I love the pop of color but am worried it is an outdated style? I picked this color as it seems to go with the red chair in the living room and the garnets in the granite.
P#4.
or this-love the design though I am not sure the shape works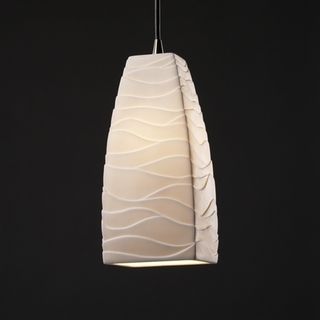 If you made it this far, thank you very much. Do you think I am going in the right direction? Any other fixtures that you think would work better.
I would appreciate any suggestions you have for me.
Thanks in advance!