Night table...Before & after.........
Bought this little night table a few months ago, for our guest room.
It just had the cutest little brass drawer knobs and feet!
It also has wicker inserts just under the top.
The off-white color did nothing for me, so I painted it a bright blue to match my lamp.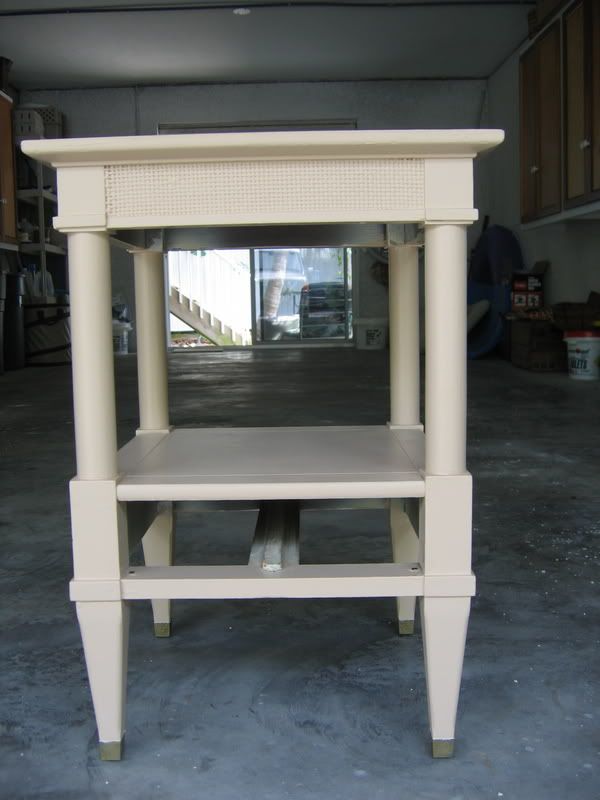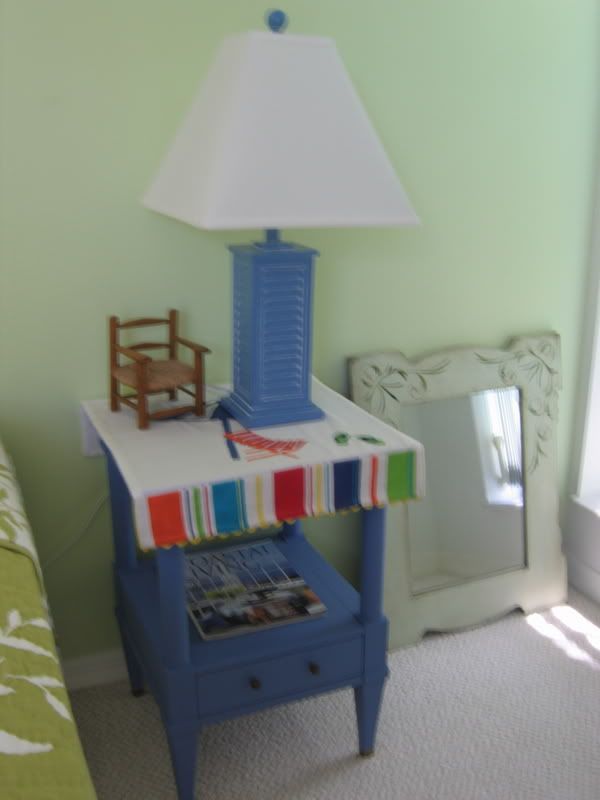 Whoops! Jes a tad blurry...LOL!