Your Favorite Pencils With The Ugly Ads on Them? Do this!
kudzukween
February 6, 2010
recycle some scrap paper and hide your best pencils advertisements. Cut out a 1" wide strip of scrap paper that is as long as your pencil. Glue it on...and I used clear nail polish on mine because I'm out of clear spray.
Why are the best pencils found at the lumber yards and auto parts stores?? You can also cover all those Holiday themed pencils you bought for 90% 0ff :D I also made a paper covered desk set with dollar store supplies and a cocoa can for a pencil holder.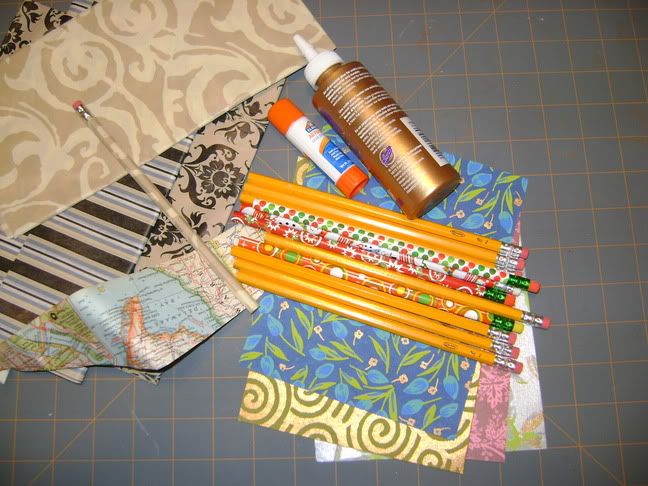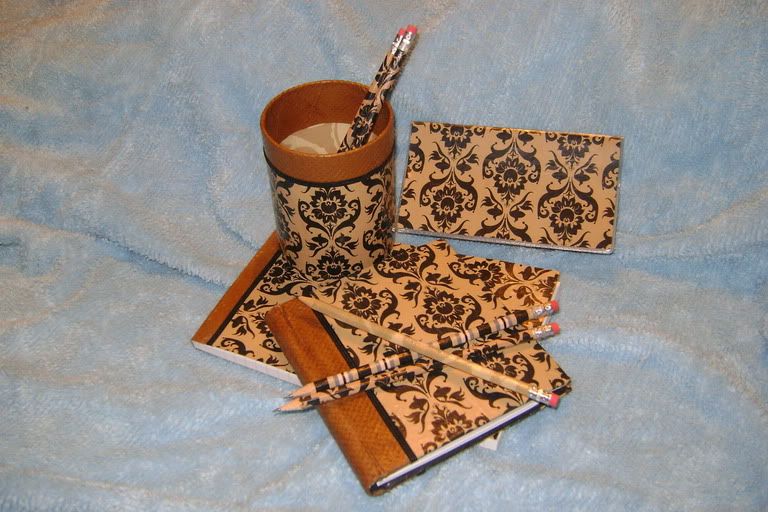 Here is a link that might be useful: Kudzu's Blog