Mice Chew Up Your Crocheted Doilies? Make This!
kudzukween
February 20, 2010
save those doilies and make them into an art bowl! i used liquid starch, then sprayed with clear sealer when it dried. but i'll look into this paverpol it says to use....it's what they use to make fabric sculptures for outdoor uses...like the blue jean planters. looks like fun to use stuff! use some old chewed up and torn embroidered doilies and dresser scarves to patch the crocheted doily with, even paper clippings and labels :D
here is my first one...used to hold soaps in the bath, along with bath salts i made, and an old jar, sprayed the lid red primer color, and glued on an image of vintage label i printed out. a nice gift!
kudzu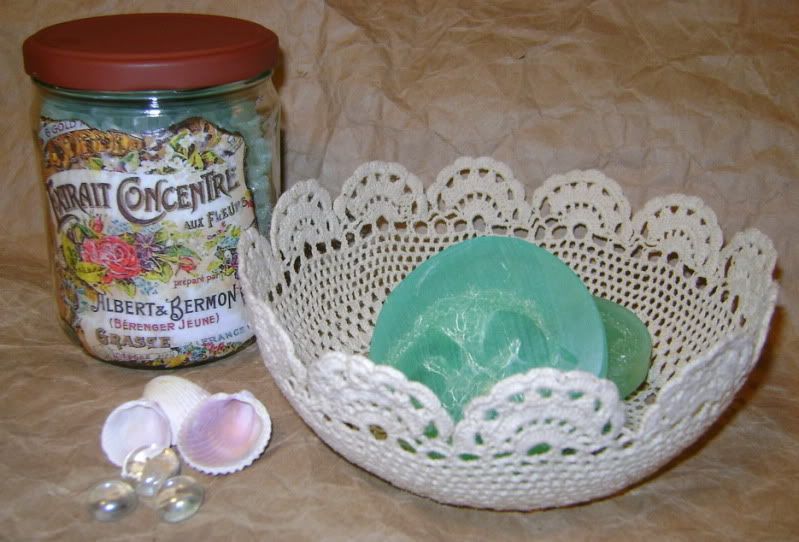 Here is a link that might be useful: kudzu's blog