Designer Inspired Watch 1
kudzukween
January 24, 2010
Also seen on Anthropologie...I have a few old watches and used an old printed chambray dress for this one. The ad says the watch is "distressed"...which must mean it's used...recycling is good :D I used 2 torn strips of my dress for this one, laid out one on top of the other.
Both these pieces passed the "women-in-my-family" test.
Let me know if you want photos and a tutorial. This is very easy.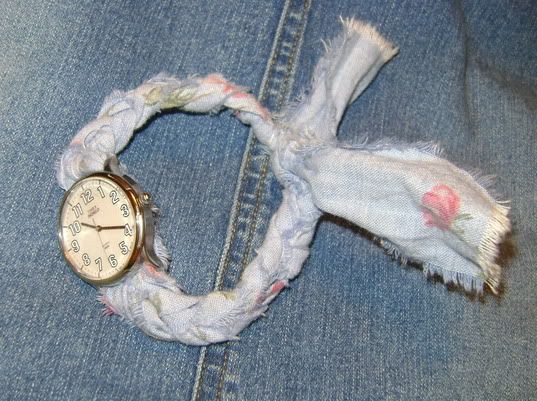 Here is a link that might be useful: Kudzu's Blog