What to do with fireplace?
Got rid of the pink tile flanking the fireplace. Still have the stained wood mantle.
I was going to paint the mantile to match our kitchen cabs (warm creamy white-kitchen craft seashell) and will eventually do the casings/baseboards.
Or, should I rip out the mantle, and put a stone surround?
As for tile if I keep the mantle, I'll probably do a little square mosaic.
What do you think?
Thank you.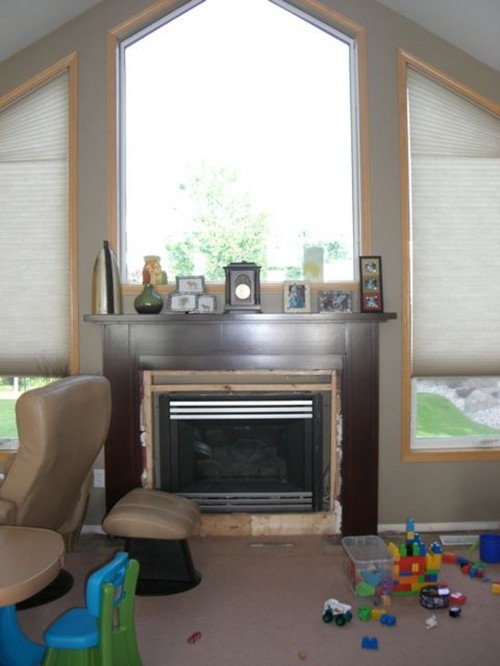 Here is a link that might be useful: stone surround