Piece from musuem & my WIP
concretenprimroses
March 15, 2011
I thought you might like to see this shell mosaic dress which is at the Peabody Essex Museum in Salem Ma.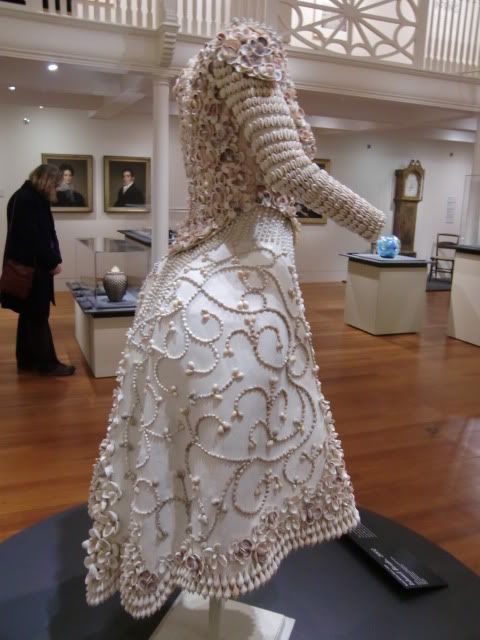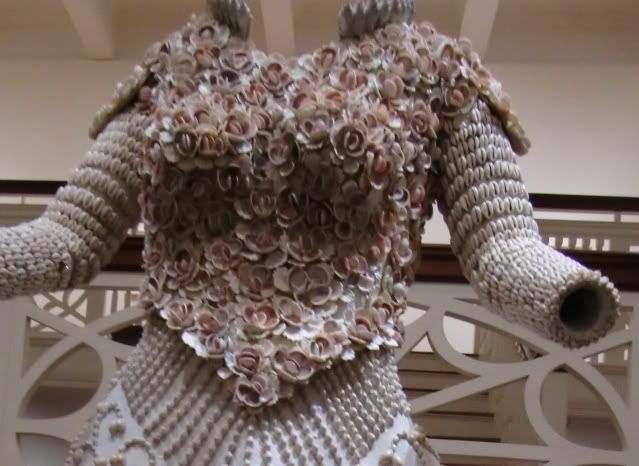 From accross the room you think it is an old lovely dress on display, then close up - oh my gosh!
And here is my wip. My friend and neighbor whom I took the mosaic class with last year proposed that we get together once/week and mosaic, tho sometimes we go on field trips looking for materials. She is ready to grout her gorgeous table top made out of polish pottery shards. I'll ask her if I can post a pic after she is done.
I'm kind of stuck on my little table. I'll let you just react to it before I explain myself: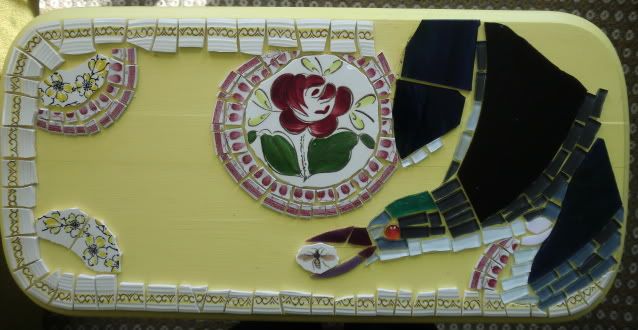 My concept is that a bird has flown in from another mosaic, a glass one, to grab a bug out of the pique assiette table. I hope to grout the bird in grey and the pottery part in cream or yellow. But, it turns out i suck at cutting glass. The left side wing isn't glued down yet cuz I'm not happy with the glass shape. And I just can't find the right plates to finish the floral bug pottery part, tho I'm having fun looking.
Dh and I are going on a road trip across so. VT to see relatives in NY state, through lots of small towns Friday so we will stop at all the junk shops!
Kathy