Yellow Kitchen- Help with Color, Please!
2LittleFishies
July 5, 2012
I'm usually over in Kitchens but figured I'd make my way over here for some advice. We are expanding/gutting the kitchen in our 1950 Cape. We are getting all new custom cabs that they will color match to whatever paint. They spray them with a lacquer I believe.
Here is my inspiration photo... Yellow lower, white uppers, white island with walnut top, and the perimeter & baking station will have Danby Imperial marble counters.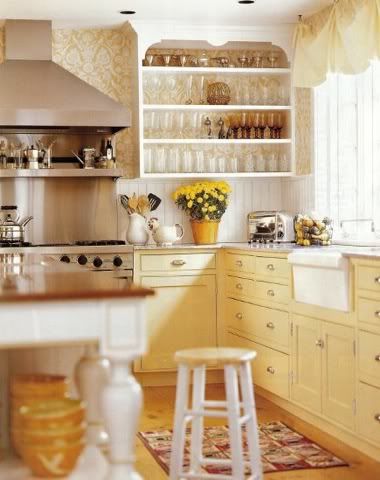 Fabric/Backsplash
We get southeastern exposure and based on so much advice I read about yellows I started off very conservatively with colors. I ordered the free 5x9 and 8x8 swatches from BM.
I began with America's Heartland, Cornsilk, Barley strip as well as the Vellum, Weston Flax, all the creams, etc... Well, in my kitchen they either look white(ish) or beige!
Then I thought when I found Hawthorne Yellow that was my answer. Historical color that wouldn't be too harsh, etc. I did worry it might be too yellow but after thinking it would be the one for a couple of months I painted it onto my old cabinets and it looked too green/dirty and I couldn't even see the yellow! It just looked beige. (in other rooms, yellow YES- but in my kitchen- BLAH!)
So, this week I'm into the Pernod/Hay Stack/Little Angel strip as I think I like the orange based yellows that are more warm than the green ones. However, Little Angel looked beautiful in the full sun but at night it's awful! Then Hay Stack was a possibility but also- just too bright in some lighting.
I moved over a strip to 311 Squish Squash and so far I really love it. It's a bit bright in the evening/shaded areas of kitchen but looks great most of the day. Another one is the new BM Color Stories Sundress. Both are actually similar to Hawthorne but without the green. Sundress is more beige than Squish Squash though...
These yellows are making me NUTS!!!
Here are todays paints...
During the day:
Column 1 Hay Stack,
Column 2, Santo Domingo Cream on top, Sundress on bottom (with a bit of Little Angel in top corner)
Column 3 Squish Squash, (Tiny 4x4 of Hawthorne on Door- Bottom Right
Column 4 Sundress on Top, Hay Stack on Bottom
And at night:
(The drawer on the right has Sundress on the left half and Hay Stack on right)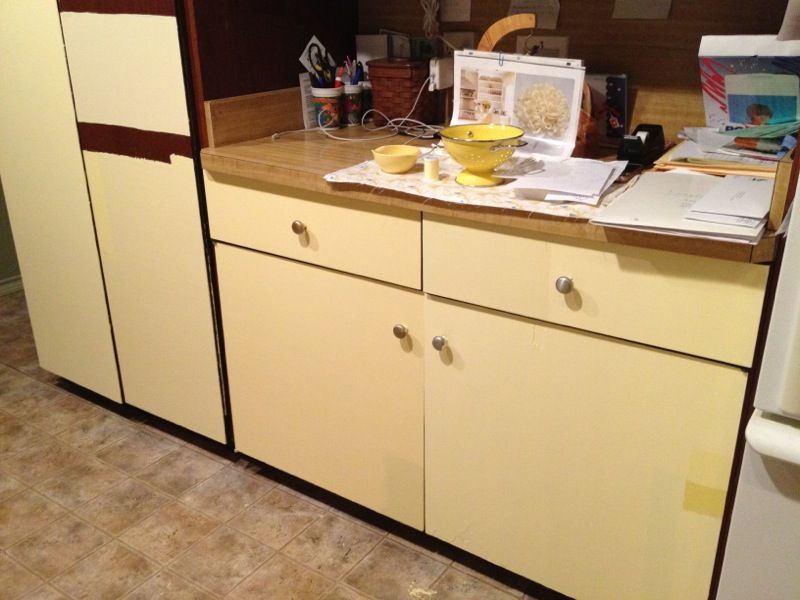 Squish Squash is on the left and Sundress on the right.
This is Hay Stack on the left drawer/door, Squish Squash (middle) and Sundress (right) These are the cabs not hit by the sun and I'm surprised the pic came out this bright b/c it's a bit darker.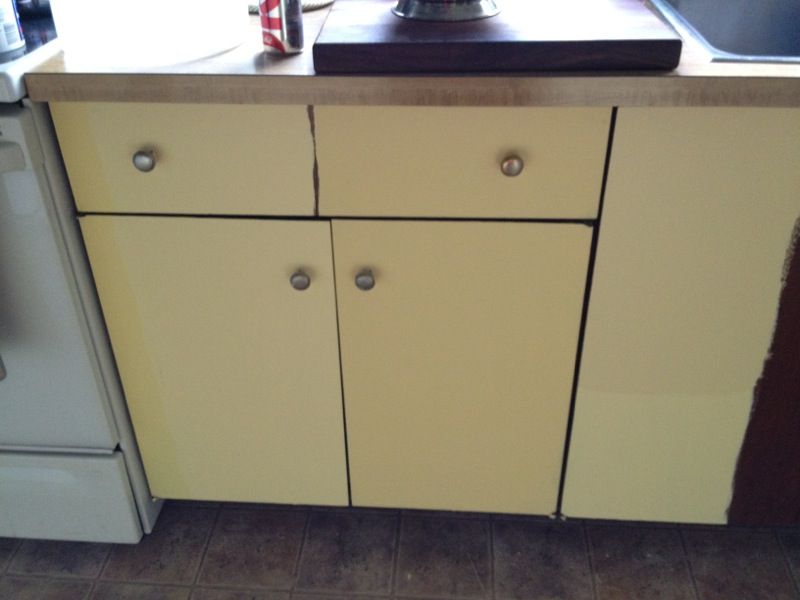 v
Any thoughts? The squish squash looks less orange in real life. I'm leaning towards that one...