Going with the 1.5 Story - Thoughts on this plan?
autumn.4
September 25, 2012
Hello all. I decided to post in smaller homes now that I have realized that 2000 sq feet is small?! This plan is actually a little over 2000 NOT counting the screened porch. We originally planned on building a ranch but found it to be too wide for our liking and didn't want the bedrooms flanking the outside views so we decided to look at 1.5 story homes. We prefer the master on the main floor as this will be our forever home and eventually I am sure stairs will be a pain. We have 2 boys - 7 and 10 (tomorrow, sniff sniff).
This is our lot. 2 acres wooded. House will face West. Neighbors to the north and south so we do not want to clear anymore trees in those directions. Will have to clear some to the West and it is already cleared to the property line in the East. It backs up to state land so there will be no neighbors to the East. This view is facing East or the back.
This view is of the front looking to the south.
Here is the plan that we keep coming back to.
Upstairs (we would only want 1 bathroom and not a Jack and Jill):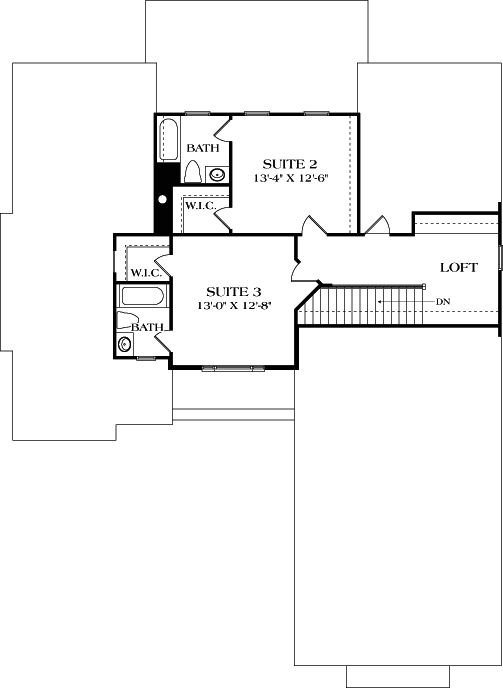 What appeals to us:
The screened porch for sure
The separate laundry that is off of master bedroom
The general layout/location of the rooms to the east and south.
Concerns:
The kitchen being right off of the garage entry and splitting the mudroom area. I will want cubbies for 4 people at least as well as space for a broom closet and dog dishes/treats/food and all of her other assorted goodies.
She does not like her picture taken but I did manage to get one without her looking completely down and out (seems most on here have a pet or 2):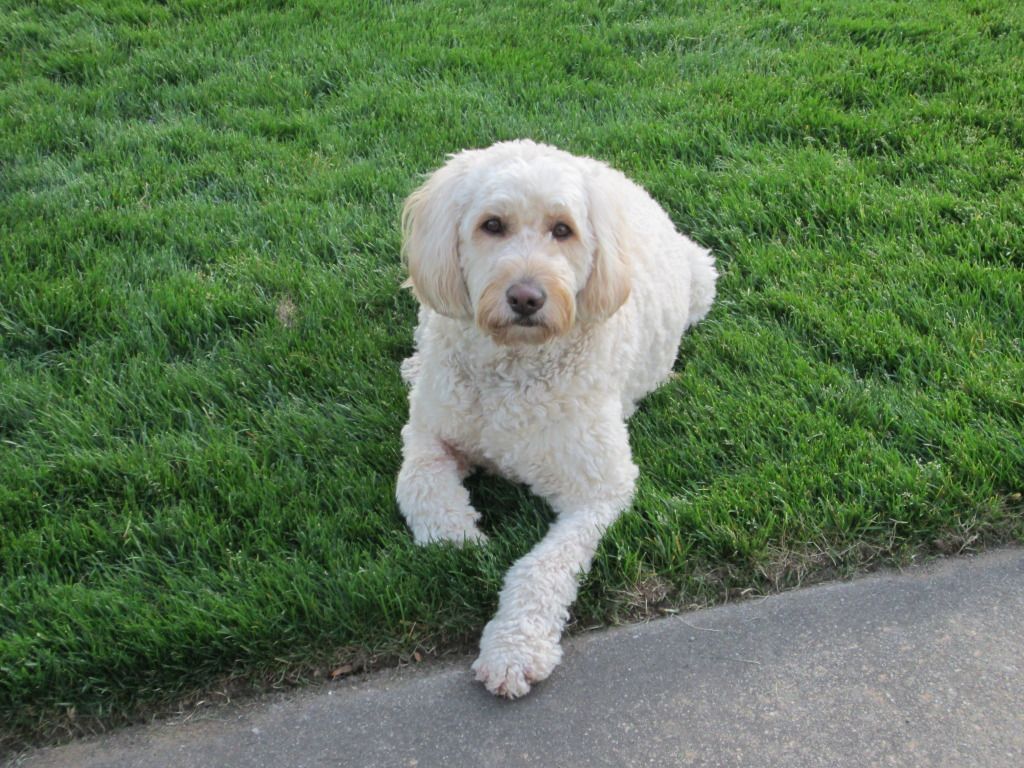 I would like some sort of an office nook that is not so much out in the open. I have got to believe we'd have room for it somewhere near the kitchen - any ideas? I really like nini804's office nook off of her kitchen but not sure that is doable with this plan. The link for that is at the bottom - not sure how to get it in the middle of the post.
We will have a basement so there will have to be a downstairs with the upstairs.
The 1/2 bath - seems kind of large and I'm wondering if there is a better location for it but still close to the garage entry.
What do you think of the front and garage entries being parallel with each other with no visual separation?
Kitchen - thinking about transoms above the cabinets on the south wall to let in light.
Porch - which I love and yet a little concerned on it making the family room dark. ???
General thoughts / comments? Any place that looks overly large or small for this size home? We are looking at architects now but haven't yet made contact. We hope to have a plan solidified by next spring.
Thank you for any all comments/critiques.
Here is a link that might be useful: nini804's office nook from kitchens forum